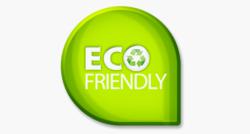 Phoenix, AZ (PRWEB) April 03, 2013
The green revolution continues leading consumers to look for products that minimize environmental impact and the use of hazardous chemicals. Because mattresses are likely the most-used item in our homes, it is no surprise that beds have also came under scrutiny.
Usage of questionable chemicals and reliance on non-sustainable materials are the norm for the industry, so finding a bed that lives up to eco-friendly guidelines can prove a little challenging. The latest guide from bed blog SleepJunkie.org, titled "All About Eco-Friendly Mattress Options," offers tips for choosing an eco-friendly mattress and recommendations for the top three types currently available.
The article begins by explaining why most traditional mattresses are not eco-friendly. Factors that affect traditional spring and foam beds include the use hazardous chemicals, petroleum products, and synthetic fabrics. Many standard beds are manufactured in a manner that pollutes the environment and with chemicals that affect indoor air quality as well.
In contrast, Sleep Junkie defines eco-friendly beds as those that utilize renewable resources, organic materials and efficient shipping methods. Other factors addressed include VOC's, eco-friendly manufacturing, and good durability which reduces the number of beds consumed.
The leading types of eco-friendly mattresses are presented as natural latex, plant-based memory foam, and organic innerspring beds, in that order. Sleep Junkie finds natural latex to be the ideal eco-friendly option as the materials can be 100% naturally and sustainably sourced, VOC free, highly durable, and biodegradable. The article recommends Astrabeds 100% natural Talalay latex mattress collection as it meets the specifications and offers affordable pricing.
In addition to detailed descriptions of each mattress type, Sleep Junkie also briefly covers ideal eco-friendly mattress textiles. The comprehensive guide will be useful for shoppers concerned about purchasing environmentally-friendly products, with helpful tips on comparing beds and assessing which type might best meet their needs and values. The blog also offers other useful resources for choosing pillows, reading reviews and more.
SleepJunkie.org is a blog dedicated to all things sleep, from mattresses, bedding, to sleep research and more. With a focus on making mattress research easier, the website offers independent assessments and reviews of the latest brands and technologies. Readers also enjoy timely updates on mattress-related news and expert help in selecting the best mattress to fit their needs and lifestyle.