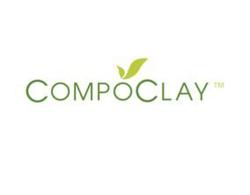 We can achieve over 150 different finishes, ranging from wood to stone to porcelain, cement, and even metal
San Francisco, CA (Vocus/PRWEB) May 14, 2011
CompoClay is proof that even in a down economy fresh ideas and revolutionary technologies can thrive. Just 6 months after opening its first showroom in Alameda, CompoClay is expanding into downtown San Francisco. CompoClay is opening a Showroom and Green Resource Center, where they will showcase their beautiful line of home décor, building, and garden and statuary items. In addition, the new space will be used to promote green causes, organizations, and businesses, and will play host to a series of green seminars, conferences, forums, and other events focusing on sustainability and environmental awareness. Compoclay's goal is not just to sell green products, but to educate the public on the impact that humans have on the world around them, and to help people understand the importance of going green.
CompoClay is the perfect venue for a green resource center, because CompoClay definitely knows a thing or two about being green. All of CompoClay's unique products are made from their patent pending raw material, which is completely sustainable and nonhazardous. CompoClay uses natural ingredients like minerals, sea-salt, and sand grains to produce an incredibly diverse range of products. "We can achieve over 150 different finishes, ranging from wood to stone to porcelain, cement, and even metal," says Young Lee, Director of Product Development. CompoClay's goal is to replace many products, like natural and engineered wood, resins, and polyurethane, among others, that are not only harmful to the environment but to human health, as well.
CompoClay's beautiful 4,000 sq. ft. showroom, formerly occupied by Versace, will feature hundreds of unique products made from CompoClay's cutting-edge material. Tree-huggers, fashionistas, do-it-yourselfers, art lovers, and design aficionados alike will all find something that tickles their fancy at CompoClay, located in the Crocker Galleria. In addition to their beautiful retail line, CompoClay has produced custom lines of sustainable products for national and international distributors, been used in large building projects from high-rise apartments to hotels and casinos, and worked on custom renovations for both the private sector and municipalities.
For CompoClay winding up in San Francisco was no accident. CompoClay is fully aware of the history of green innovation in The City by the Bay, and strives to be on the next frontier of such progress. "We're very excited to be joining a long line of San Franciscans who have strove to make our world a better place by lessening the impact we have on our natural environment," says CEO, and Bay Area native, Andy Choi. "We fully appreciate the responsibility that comes with such an undertaking, and will work hard every day to live up to it."
CompoClay will hold their grand opening on May 20th, 2011 in their new space at 60 Post St., San Francisco, CA 94104. The event will start at 10am with a ribbon-cutting ceremony with city officials, followed by food, drinks, and a chance to meet the CompoClay team and learn more about this revolutionary product.
CompoClay is an eco-friendly manufacturing company whose current lines consist of home décor, building, garden and statuary products. All CompoClay products are made from their patent-pending raw material. CompoClay's headquarter office is located at 2536 Santa Clara Avenue in Alameda, CA. Please contact with any inquiries at office: (510)769-5179 or find them online at: http://www.compoclay.com.
# # #