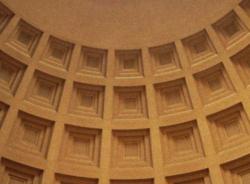 We don't just make a green producuct, we are a green enterprise.
Alameda, CA (Vocus/PRWEB) February 17, 2011
The future of green home décor is here, and it is known as CompoClay. The patent-pending substance, which is made entirely of eco-friendly materials, is non-toxic, non-combustible, and versatile enough to substitute for everything from metal to wood to concrete. CompoClay, which was created in Hong Kong, recently opened its first US location in Alameda. The company plans to make a big impact on the way people use raw materials for home décor, and promote sustainability in their products, operations and community.
"We don't just make a green product, we are a green enterprise," says Alex Khan, Operations Assistant at CompoClay's Alameda office. "That means we consider the environmental impact of everything we do from the way our product is made to the way we conduct business. We try to pass this along to our customers through education and great eco-friendly products."
The versatile material is made of a mineral composition taken from the Earth's crust (no mining), sea salt, water, sand, recycled coal byproducts, and natural fibers. Unlike many home design materials, it is free of Volatile Organic Compound (VOC) emissions, non-flammable and weather-resistant. The expert in-house designers can transform CompoClay to be nearly indistinguishable from wood, metal, concrete and pottery with molding, finishing and painting methods.
CompoClay's Alameda showcase features home décor, lawn ornaments, architectural molding and building supply products, which come in high-end and affordable lines. "We have about 200 products and many more in the pipeline," Andy Choi, CompoClay's Chief Operations Officer, told InsideBayArea.com, "and we're glad to have our U.S. product and development team here in Alameda now."
Future plans for CompoClay include partnering with other home design and construction businesses and expanding their presence in the US. Setting an example with their Alameda green business, they aim to educate and inform about the benefits of sustainability on personal, community and global levels.
For more information about the revolutionary new material CompoClay, or any of CompoClay's products and services, call them at (415) 877-4228, visit their website at http://www.compoclay.com, or drop by their Alameda showroom at 2536 Santa Clara Avenue. Become a fan on Facebook at http://www.facebook.com/pages/CompoClay/175388269143739. Follow them on Twitter @compoclay.
About CompoClay
CompoClay is a manufacturing and distribution Company on the forefront of delivering eco-friendly alternative products as well as the education that drives the production and consumption of these products. CompoClay believes that the benefits and impact of such products should not come at a higher cost, forfeiture in quality, and/or compromise in design.
Through continuous innovations in research and development, the characteristics of CompoClay being ecological, safe, durable, and versatile for design, are successfully inherited into it high-quality and well-designed products. With excellent product designs and guaranteed quality by certifications with international standards, CompoClay will promote responsible, environmentally conscious everyday products.
# # #