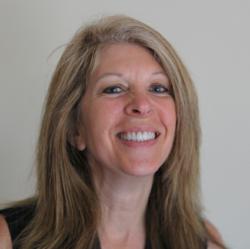 We're here to be a resource for people who are interested in health, wellness and green living in Silicon Valley and beyond
Los Gatos, CA (Vocus/PRWEB) July 01, 2011
Eucalyptus magazine, the Bay Area's resource for green and health-conscious lifestyles, continues its popular Eucalyptus Dinner Series with "Making the Raw Food Diet Work for You, a Health Lecture, Demonstration and Dinner." The event, which will be held at the Stillheart Institute in Woodside on August 2nd from 6 to 9 pm, will feature a lecture by health advocate Kevin Gianni and a food preparation demonstration by nutrition educator Joni Sare. The menu features a delicious three-course meal and drinks prepared entirely with "living" foods for maximum nutritional and health benefits.
"We're here to be a resource for people who are interested in health, wellness and green living in Silicon Valley and beyond," said Michaela Marek, publisher of Eucalyptus magazine. "I find that these days people are looking for credible resources and professionals that help improve their health and well being. We are here to connect both networks and be a respected source of information, and we accomplish this through our magazine, website and events such as this one."
Speaker Kevin Gianni is a well-known author and authority on raw food. Kevin is the creator and co-host of The Renegade Health Show, a fun and informative daily health show that is changing the perception of health across the world; the author of High Raw – A Simple Approach to Health, Eating, and Saving the Planet; and the co-author of The Busy Person's Fitness Solution. He has shared his insights into exercise, energy techniques, nutrition, paradigm shifting, and stress relief to people in over 102 countries.
Chef Joni Sare is a therapeutic chef with a degree from Bauman College. Her goal is to teach people to heal themselves by changing their destructive eating habits. She offers nutrition education, cooking demonstrations, and meal preparation for individuals, workplace groups, workshops and retreats. She specializes creating the most healthful and tasty meals for vegan, raw, macrobiotic, omnivore and other specialized diets.
"I look forward to working with Eucalyptus magazine and preparing nutritious and healing food for attendees to enjoy while they learn about the benefits of a plant-based diet," said Joni.
The menu for the Eucalyptus Dinner consists of unprocessed raw vegan foods that have not been heated above 118 degrees Fahrenheit, in order retain the highest nutrient value possible in the vitamins, minerals and enzymes. Appetizers include spiced apple chips filled with soured almond cream cheese and balsamic-marinated melon and mint kabobs. Main course choices include live tomato tortilla wrap with carrots and sprouts enveloped in savory nut pâté, coconut meat scallion crepes filled w/ sweet'n sour plum sauce and creamed zucchini, miso-crusted kale chips and more. For dessert, Joni will serve up three different flavors of un-cheesecake. Home-brewed cinnamon and holy basil sun tea and filtered water will be served with the meal.
The Eucalyptus Dinner Series is a bi-monthly learning opportunity launched in June 2011, with a series of articles in the column "Healthful Eating" and dinner events that are designed for people to learn about the diet and also experience the food prepared correctly according to the guidelines. Past and future topics include eating/cooking at home, gluten-free diet, vegan diet, macrobiotic diet, and Weston-Price way of eating.
Rebecca Campos, a past dinner event participant, stated: "I enjoyed eating a simple, healthy and delicious dinner while learning about unique cooking techniques that I can utilize at home."
"Making the Raw Food Diet Work for You" will take place on August 2nd from 6 to 9 pm at the Stillheart Institute, located at 16350 Skyline Blvd in Woodside. Tickets are available online at eucalyptusmagazine.com/raw. Space is limited.
For more information about the Eucalyptus Dinner Series or any of Eucalyptus magazine's products or services, call them at (408) 335-4778 or view them on the web at eucalyptusmagazine.com.
About Eucalyptus
Eucalyptus is the San Francisco Bay Area's resource for green and health-conscious lifestyles. Through the print publication, website and networking events, Eucalyptus shares knowledge and inspires readers to celebrate their health, support local businesses and surrounding communities, and protect the environment. Since its first publication in 2009, Eucalyptus has been well-received by the health-conscious and green living community and industry. Eucalyptus is the winner of the 2010 Apex Awards for Publication Excellence for green publications and the 2010 Gold MarCom Award for green publications. The magazine is available at over 350 locations in the Bay Area and online at eucalyptusmagazine.com.
###