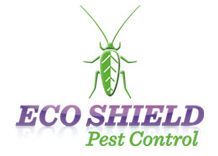 5 Stars from independant reviewers is a major achievement and credit to our empoyees
Phoenix AZ (PRWEB) May 22, 2013
Eco Shield Pest Control has earned a reputation for exceptional customer service and quality workmanship. The company recently received five star reviews in the YellowPages from satisfied clients in Colorado, Utah, Illinois, Texas, Arizona, Georgia, California, Oklahoma
The highest rating for Eco Shield Pest Control came from customers in Oklahoma City. Client testimonials praise technicians for their skill, professionalism and willingness to go the extra-mile to provide exceptional service. Personnel arrive for appointments promptly and are responsive to client needs. Technicians are friendly and don't mind bringing up the newspaper or helping out with the trash can. Technicians are highly trained and experienced, and are capable of dealing with a variety of pest control issues.
Client reviews further state technicians take the time to explain pest control processes, and work diligently to remove pests from clients' homes. Pest control methods and techniques are effective at resolving pest issues. The company provides clients with resources, guides and other information to understand pest problems and take preventative measures.
Technicians not only treat homes, but work to ensure clients' needs are met and pest issues are resolved in an effective manner. Eco Shield utilizes the Integrated Pest Management Principles of Organic Control to reduce its environmental footprint. This four tier model includes setting action thresholds, monitoring and identifying pests, prevention actions and control actions. The company uses a systematic approach to pest control for long-lasting results.
Technicians treat the outer perimeter of homes and interior spaces for optimal effectiveness. Previously treated areas are monitored to ensure pests have not returned and are no longer a threat. Types of pest controls utilized include traps, poisoned bait, spray and destruction of infected plants among others. Eco Shield is able to eradicate a long list of pests at an affordable price.
For additional information on Eco Shield Pest Control services please call (855) 828-4489 or visit http://www.ecoshieldpest.com. Client testimonials attest to the quality of services and professionalism of technicians. Call today to schedule an appointment.