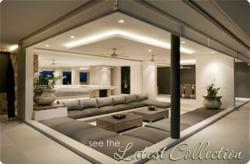 If you aren't mobile friendly, you're certainly alienating your customers.
Branson, MO (PRWEB) August 29, 2012
Due to company growth, two new directors have joined purveyors of green furniture, Eco Stylish Home. The first team member is IT Director, Carwin Young. For the preceding six years Carwin has been functioning in the IT industry as a Systems Administrator, Web Developer, and Project Manager. Coming from a front-end development background, he has been working for ESH during the last three weeks as an independent contractor.
Carwin's skill-set includes modern web development practices utilizing HTML5, CSS3 and jQuery. He also contributes to the open source Drupal CMS that he has been developing with for more than five years. Carwin is a proficient Linux server administrator and relentlessly strives to increase performance and stability on every project for which he is involved.
In his brief time as a consultant for eco design minded Eco Stylish Home, Carwin has implemented several improvements to the website's infrastructure and brainstormed a plan to further advance both site performance and user experience. His current efforts on ESH's site have created noticeable results in page load time, search result response time, and user conversion.
Carwin also moved Eco Stylish Home's site into the mobile arena and in the two weeks since, mobile-based traffic to the site has more than doubled.
"If you aren't mobile friendly, you're certainly alienating your customers," stated Glad Burgio, CEO of Eco Stylish Home. This statement epitomizes the direction ESH is moving in.
The second addition to Eco Stylish Home's team is Director of Social Media, Kaelin McLean. Kaelin is a copywriter and student of social media trends. She knows what it takes to attract users and has formerly produced for multimedia firms and non-profit organizations facilitating engagement with clients and donors through various social media platforms.
Kaelin's social media skill-set is enhanced by her background as a professional copywriter and editor for both print and web, including corporate brochures, company websites, and capital campaign materials. She also freelances as an editor for both fiction and non-fiction novelists.
As an early adopter of social media technologies, Kaelin consistently stays at the forefront of new platforms and has already initiated development of Eco Stylish Home's presence across multiple platforms.
"Kaelin and Carwin's unique perspectives have promptly proven to be beneficial to the company. We are prepared to take ESH to the next level and are enthusiastic regarding impending modifications," said Glad Burgio.
Eco Stylish Home provides a complete line of home furnishings and décor for the eco-conscious consumer. ESH curates the best of textiles including organic cotton and bamboo, the world's most renewable resource. Launched in September 2011, ESH is located in the heartland of America, Branson, MO. They can be reached toll free at 866-997-3434 or http://www.EcoStylishHome.com.