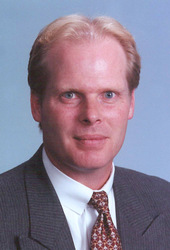 "When small to mid-size manufacturers with overseas operations learn there are U.S. locations that offer affordable labor, low taxes and attractive economic incentives, is not a tough sell to get them to reconsider relocating back home."
Saint Paul, MN (PRWEB) September 30, 2010
There's a sea change underway among small to mid-sized businesses that once thought moving operations overseas was the key to profitability. Ecodev, LLC, a site selection firm that helps companies in the process of expansion or relocation, reports that many U.S. companies are finding the downsides of outsourcing overseas outweigh the benefits and are looking to bring jobs back home.
"Outsourcing isn't what it used be with increasing shipping and transportation costs and quality control issues," said Dana Olson, president/CEO and founder of Ecodev. "We are seeing a surge of manufacturers that want to move production or operations back to the United States from countries such as China."
Olson outlines three reasons why companies with overseas operations should consider relocating back to U.S. soil.
1. Cost. A top reason companies outsource in the first place is cheap labor; however, many companies are now recognizing the overall operating costs of doing business in foreign countries are not actually lower. For instance, shipping and transportation costs can make outsourcing cost prohibitive particularly if a company has a high volume, lower price item.
2. Quality/Reliability: Companies with production overseas are often vulnerable to quality control issues as foreign countries do not have standards consistent with the U.S. There is also an issue with reliability as these companies struggle with getting their product produced and shipped on time.
3. Altruism: There is currently a strong desire to support the U.S. economy. American companies want to bring jobs back to the U.S. as long as it still makes financial sense to do so. Additionally, companies are increasingly cognizant of the negative perception that consumers have of products made in China or other countries. They recognize the value of a label that says "made in the USA."
Ecodev is currently working with a number of manufacturers that want to return operations to the U.S. Ecodev assists these companies with the relocation process by conducting a thorough site selection process to profile hundreds of U.S. communities in business-friendly states and evaluate them based on geography, labor demographics, infrastructure and availability of economic incentives.
"When small to mid-size manufacturers with overseas operations learn there are U.S. locations that offer affordable labor, low taxes and attractive economic incentives, is not a tough sell to get them to reconsider relocating back home," said Olson.
About Ecodev:
Ecodev, LLC creates and retains jobs in North America by providing companies with the insight and resources to maximize their expansion or relocation objectives. A leader in site selection and economic development, Ecodev matches the ideal company profile with the right community by maximizing the financial grants and incentives available to a company and leveraging the resources that each brings to the project. For more information, visit http://www.ecodevllc.com.
###