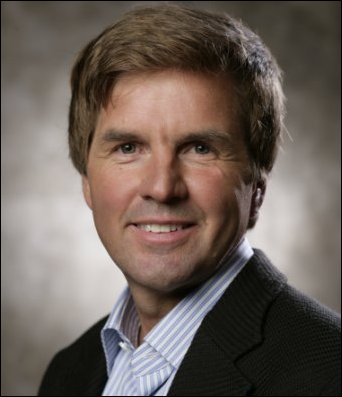 (PRWEB) April 25, 2007
Al Gore's 'Inconvenient Truth' has been instrumental in bringing the ecological crisis to the forefront in the minds of most people. The documentary film is a very powerful medium for shifting consciousness.
Yet many of our political leaders still live with the delusion that businesses can't afford to make the kinds of changes to help save our planet.
In March 2005, the United Nations released its Millenium Ecosystem Assessment. Among the findings, 2/3 of the world's ecosystems are seriously degraded, 90 percent of the world's fish stocks are depleted and climate change is not something that might happen - it's already happening.
Many people are not willing to face the psychological, social, biological, and cultural aspects which a change in perspective on the environment can involve. Some will hear about the climate crisis and delude themselves into thinking that technology can and will save the day.
A wiser and more helpful response, especially for Christians, is to find a way to step back into the flow of nature from which we have extricated ourselves.
In Darwin, Divinity, and the Dance of the Cosmos: An Ecological Christianity (Copperhouse 2007) Bruce Sanguin shows us the way to find a spiritual solution by integrating ecology into our concept of God.
Sanguin draws upon the work of mathematical physicist and cosmologist Brian Swimme and cultural historian Thomas Berry. Sanguin takes the next step of integrating evolution and the new physics with faith. The latest scientific understandings of the nature of the universe are woven together with biblical narratives, the teachings of Jesus, and a long suppressed wisdom tradition grounded in the feminine divine.
The end result is a truly evolutionary Christian theology - a feat few theologians have even attempted. This new Christian way provides a vision to lead us out of the global climate crisis.
Bruce Sanguin is an evocative, Earth-conscious minister at Canadian Memorial Church and Centre for Peace in Vancouver, British Columbia. He has been a United Church minister for 18 years; before that he was a practicing therapist. Bruce has a passion for reconciling science and religion. He is the author of Summoning the Whirlwind: Unconventional Sermons for a Relevant Christian Faith.
Darwin, Divinity and the Dance of the Cosmos
An Ecological Christianity
Available April 2007
256PP - 6 x 9 - Paper
Spiritual/Ecology
ISBN 978-1-551455-45-7
$27.95 CAD $22.95 USD
###