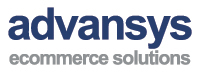 (Vocus) May 13, 2010
Established on the 28th of April 2000 by Kurt Wilson; CEO. Advansys was the product of Kurt's solid experience developing financial solutions and bespoke web applications for clients like GSK, Capita, First Choice Holidays and the National Trust. Since its beginnings Advansys has grown steadily, at a considered pace that brought both success and stability. The company is now truly global with clients worldwide and a strong presence in the international ecommerce market.
This success owes much to the quality and flexibility of Advansys core Ecommerce Solution, a modular system that forms the backbone of Advansys ecommerce websites. This system is combined with world class web design to produce Ecommerce Websites that give Advansys' clients the flexibility to run their businesses the way they need to, efficiently and easily to give them more time to dedicate to growing their brands. Advansys scalable ecommerce solutions are designed with this growth in mind, to be which makes them ideal for any company, from start-up to establish multinational and providing a platform that can grow with the business.
A big part of Advansys' success is their flexible approach to business, meaning that as new products become viable then Advansys aims to be among the first to offer it to an expectant market. Their developments range from extensions to the ecommerce website, such as EPOS software, to solutions that step beyond the core product and into Cross Channel Ecommerce, such as the eBay Listings tool. Advansys also offer standalone services to aid in cross channel marketing and ecommerce in the shape of high quality eBay Store Designs, to carry clients' branding through from their shop or ecommerce website through to their Auctions and eBay selling channel.
But its not all been hard work; a huge part of Advansys success comes from the dedication of its staff and management who are sure to be ready and willing to celebrate a decade of quality ecommerce solutions, creative bespoke web development and some great looking, effective website design, by letting their collective hair down and kicking back for a well earned party. Goodness knows they've earned it!
Happy Birthday Advansys and here's to the next ten years!
Advansys Limited
Building 4 Millars Brook
Molly Millars Lane
Wokingham
Berkshire
RG41 2AD
Telephone: 0845 838 2700
Fax: 0845 838 2701
###