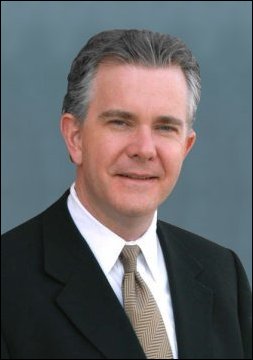 Scott possesses the perfect balance of retail industry knowledge, technical expertise, marketing prowess, and business development skills to deliver Vcommerce's thought and product leadership to the marketplace
Scottsdale, AZ (PRWEB) July 10, 2007
Ecommerce solutions leader, Vcommerce, today announced that it has appointed Scott Hines, 43, a company veteran, to serve as Chief Marketing Officer (CMO). In his role, a new position at Vcommerce, Hines will report to Vcommerce CEO, Dan Clarke. Hines will be responsible for elevating Vcommerce's marketing function and continuing to drive revenue growth and leadership in the end-to-end online retail marketplace. Additionally, Hines will be in charge of managing the extensive and growing list of partner applications accessible via the Vcommerce Enterprise Solution Platform.
Over the past two years as chief operating officer, Hines built and managed the team responsible for day-to-day operations of Vcommerce as it grew its revenue by more than 1000%. Vcommerce's explosive growth has come not only through customer acquisition, but through the successful revenue and transaction growth of its online etailers. Hines brings more than 20 years of retail and technology experience to his new position. Prior to joining Vcommerce, he spent over a decade at JDA Software where he held several executive positions including chief technology officer and senior vice president of store systems. Hines will draw from his past experiences to continue positioning Vcommerce as the leading provider of enterprise ecommerce solutions for organizations serious about building and running high volume online businesses.
"Scott possesses the perfect balance of retail industry knowledge, technical expertise, marketing prowess, and business development skills to deliver Vcommerce's thought and product leadership to the marketplace," said Dan Clarke, CEO Vcommerce.
About Vcommerce Corporation
Vcommerce is the industry leader in enterprise eCommerce solutions for online retail. Retailers can choose to leverage Vcommerce Enterprise as a true end-to-end solution or select just the capabilities and services they require. Vcommerce Enterprise consists of advanced solutions for eMarketing, eCommerce storefront, order management, fulfillment and logistics and customer service. Proven with leading online retailers for nearly a decade, Vcommerce solutions allow clients to expand their online retail capabilities rapidly, cost effectively while retaining control over business processes, branding and the total customer experience. Recognized for its online retailing expertise, platform flexibility and scalability and low-risk methodology for enabling eCommerce, Vcommerce is SAS 70 Type II and PCI Level I certified. Vcommerce clients include Overstock.com, eToys Direct, Ritz Interactive, MTV Networks and newegg.com. Located in Scottsdale, AZ, the company is privately held, and its investors include Internet Capital Group, Inc. For more information, please visit http://www.vcommerce.com or call 480.922.9922.
Contact:
Kate Murphy
Marketing Specialist
kmurphy @ vcommerce.com
480-551-3606
http://www.vcommerce.com
###