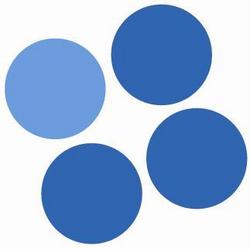 In real estate the wisdom says
New York, NY (Vocus) July 2, 2009
As marketing moves from being in person to being online, companies need to learn the key to selling any product over the Internet. Blue Fountain Media (http://www.bluefountainmedia.com ) has been at the forefront of implementing this change, helping clients shift from primarily physical businesses to mostly virtual ones. We're taking to heart the key lessons of earlier online entrepreneurs, including one successful social network founder who explained that "In real estate the wisdom says "location, location, location." In consumer Internet, think "distribution, distribution, distribution."
They have developed several key elements to achieving that "distribution, distribution, distribution":
1. Seek out communities where your products might make a difference. Blue Fountain Media has clients active in a variety of social media. Our musical clients have a presence on music blogs, our fashion clients have a presence on fashion blogs — but some try to broaden their work. For example, one tax client is now a major player in personal finance blogging.
2. The two best ways to be quoted: Entertain and Instruct. Links are known as the currency of the web, but it's hard to get links without quality content. The best kinds of content either provoke an emotional reaction, or give readers some information they didn't have before. Either way, they're likely to share.
3. Learn how to ask. Much of the attention our clients get comes from asking nicely. A simple "You might enjoy this blog post," goes a long way towards getting attention.
4. Let the results compound. A social media campaign can build on the results of a search campaign (people who hear about a company will search for it — and be delighted to find lots of new information). And a social media campaign can give your SEO the new keywords you need to stay on top.
5. Train your customers to sell for you. You don't need complicated affiliate programs or dicey incentive plans. Instead, give people a product they'll like — and make it easy for them to show their appreciation! Adding an "email this to a friend," "twit this," or "submit to social bookmarking sites" button can go a long way.
Winning in online marketing isn't easy, but as Blue Fountain Media's customers continue to demonstrate, following some basic guidelines can significantly boost the odds of success. There's no reason to pursue dead-end, unsuccessful strategies. Combined with professional website design, these marketing techniques can boost the prospects of any business.
###