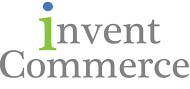 Cape Town, South Africa (PRWEB UK) 9 May 2014
InventCommerce is an experienced eCommerce solutions provider dedicated to helping their clients leverage the best from their eCommerce platform through expert solution delivery and innovation. InventCommerce has built a reputation for solving challenging and complex hybris eCommerce projects, first in Europe and now in South Africa. Over the last year the company has invested heavily in staff development in South Africa in order to ensure they build a dependable and capable hybris delivery team to support their clients through specialist in-house training and education of the InventCommerce imethod delivery process. InventCommerce can now confidently offer their clients an expert and accredited delivery team in the region.
This month the company appointed Chas Simpson, former CTO of Rethink Software, in order to add further expertise to the team. Chas has joined the team as a consulting director with a numerous years' experience working locally with hybris.
Chas Simpson comments on his recent appointment to InventCommerce:
'I recently joined InventCommerce from Rethink Software where I headed up the technology aspects as the CTO. After an eclectic career working in a multitude of both technical and consulting roles I will bring my experience to InventCommerce in order to continue developing their hybris expertise and capability to deliver innovative and successful projects in the African region. I have a passion for exploring innovative yet logical solutions to complex problems and knack for creating solutions from a perspective other than the standard or expected approach. I look forward to bringing these skills to InventCommerce and continuing to grow their portfolio of hybris projects in the region.'
About InventCommerce Ltd
InventCommerce is an innovative eCommerce solutions provider with dedicated teams based in London and Cape Town. We are passionate about delivering new online innovation to provide our clients with the ability to grow customer reach, market share and online revenues. As solutions partners for hybris, Magento and Demandware we have expertise and experience working with a broad range of global brands, merchants and retailers building and delivering Private Sales, Flash Sales, Group Buying solutions, Multi-channel, and Mobile & Search solutions.