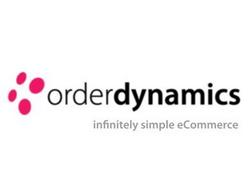 Personalization controls include time-of-day, IP geolocation, referral websites, customer groups, buying patterns, search patterns, and more.
(PRWEB) March 26, 2010
OrderDynamics Corporation, Canada's leading eCommerce Platform Provider, has enhanced its sales and marketing technology, giving online retailers more control over how, and when to display promotions, product information and other content on their web site.
The OrderDynamics SaaS (Software-as-a-Service) eCommerce platform now has an integrated Content Personalization engine called "Personalized Content Areas" designed to help retailers grow qualified traffic and increase conversions. "We are squarely focused on helping our Clients grow their revenue by helping them leverage the latest eCommerce tactics like content personalization." Explains Michael Benadiba, CEO of OrderDynamics Corporation. "This technology enhancement gives our Clients point and click access to quickly manage what would otherwise be a very manual process" continues Benadiba.
Core to this technology is the ability for retailers to detect demographical information about their visitor, and display a variety of content based on merchant defined "personas", which are configured in the OrderDynamics eBusiness Manager dashboard. Personalization controls include time-of-day, IP geolocation, referral websites, customer groups, buying patterns, search patterns, and more. Online retailers can choose to display a wide range of content types such as Images, Products, Flash, Video or other HTML content.
To ensure retailers can measure the performance of their efforts, OrderDynamics provides a comprehensive set of eCommerce metric reports along with innovative tools such as multiple vanity URLs and Search Engine Directive controls that simplify multi variant testing.
"As a part of our overall innovative feature release strategy, we feel the introduction of Personalization to the OrderDynamics On-Demand eCommerce Platform is a substantial addition to the core offering." Explains Michael Turcsanyi, Co-Founder and Vice President of Sales & Marketing of OrderDynamics Corporation.
OrderDynamics performs 4-6 major feature releases per year to its eCommerce SaaS platform, which are automatically made available to their current Clients at no additional cost.
About OrderDynamics Corporation:
OrderDynamics Corporation is a privately owned eCommerce platform service provider for high-growth B2B and B2C businesses. The success of OrderDynamics is highly attributed to its Software-as-a-Service (SaaS) eCommerce model and Dynamic Merchandising concepts which provide superior control and help drive revenue. The OrderDynamics solution caters to multi-channel retail, manufacturing, business-to-business, and complex online retail. OrderDynamics officially launched its On-Demand eCommerce Solution in 2006 after 2 years of research and development.
###