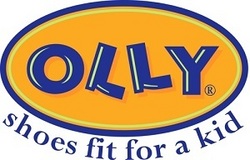 We look forward to launching our eCommerce website on the OrderDynamics platform
(Vocus) September 8, 2010
OLLY Shoes will debut its first eCommerce website in time for the school year. The new OLLYShoes.com website will offer a similar buying experience that their customers have come to expect when shopping a wide selection of kid shoes at their retail locations across Canada and the United States. That is, a premium customer service experience with knowledgeable staff, one of the largest selections of infant, toddler, and youth shoes, and a patented fitting process called OLLYScan© which helps parents select shoes with the best possible fit.
The OLLYShoes.com eStore will offer shoppers a friendly user experience using latest eCommerce best practices like guided navigation, personalization, site search, rich imaging, product reviews, recommendations, and fast shipping options. OLLYShoes.com will give shoppers information about OLLYScan© and downloadable tools that can be used at home to aid parents in purchasing the right size shoes. The site will also provide in-store gift card support and other multi-channel loyalty options. The new website will also highlight the OLLY School Shoes program, which is a partnership with local area schools that offer discounts on required shoes or percentage in sales back to fund school programs.
"We look forward to launching our eCommerce website on the OrderDynamics platform" explains Michael DiGuiseppe, Director of eCommerce at OLLY Shoes. "The OrderDynamics platform has given us the ability to deploy our website quickly, ensuring we meet our peak sales season and without sacrificing quality" continues DiGuiseppe. The back-to-school season is one of the busiest times of year for OLLY Shoes. Since the shoe market is so competitive, OrderDynamics has implemented its advanced on-page SEO layer including Canonical Names and per-URL Meta Data override controls that allows OLLY to optimize every page on their site including guided navigation pages (faceted navigation) and search results pages – something not possible on most eCommerce platforms.
"The team at OrderDynamics is thrilled to be part of OLLY's entrance into eCommerce" says Michael Turcsanyi, VP of Sales and Marketing at OrderDynamics. "OLLY Shoes is a respected kids shoe retailer and known for their great selection, knowledgeable staff, and patented fitting technology" adds Turcsanyi. "Together we are creating a website that will hold true to the in-store experience while capturing new customers across the country". The new OLLYShoes.com will launch in August 2010.
About OLLY Shoes
OLLY Shoes is a leading retailer of shoes for kids with over 15 locations in the United States and Canada. For parents and children alike, shopping for new shoes can be a frustrating and tedious experience. Alack of industry-wide sizing standards and a shortage of well-trained salespeople have left many kids walking out of stores wearing ill-fitting shoes. Toronto, Canada-based Oily Shoes has come to the rescue of frustrated consumers, taking the headache and hassle out of shoe shopping with its revolutionary, patented OLLYSCAN® fitting technology.
About OrderDynamics Corporation:
OrderDynamics Corporation is a privately owned eCommerce platform service provider for high-growth B2B and B2C businesses. The success of OrderDynamics is highly attributed to its Software-as-a-Service (SaaS) eCommerce model and Dynamic Merchandising concepts which provide superior control and help drive revenue. The OrderDynamics solution is caters to multi-channel retail, manufacturing, business-to-business, and complex online retail. OrderDynamics officially launched its On-Demand eCommerce Platform in 2006 after 2 years of research and development.
###