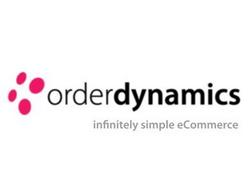 Their SaaS delivery model emphasizes growth and provides a structured process to manage traffic and conversions
(PRWEB) March 8, 2010
A recent re-launch of their consumer division, eMedDecor and More, Health Care Logistics looked to OrderDynamics for their superior, SaaS technology and ecommerce account management services centered on growing sales.
"OrderDynamics gives us a single, robust eCommerce platform technology solution to power our B2C websites. Their SaaS delivery model emphasizes growth and provides a structured process to manage traffic and conversions," explains Bethany Reid, Brand Manager for eMedDecor. "We simply outgrew our previous eCommerce platform, which didn't have the features or management capabilities to support our growth" Continues Bethany. "OrderDynamics helped us understand a reasonable growth target and works proactively with our marketing team to achieve our goals".
The new eMedDecor.com website launched on OrderDynamics in 90 days with a broad selection of gifts and accessories and an easy-to-use design.
Some of the new site features include: "Shop by Profession", for example Doctors, Dentists, Nurses, and Veterinarians which helps the consumer find products unique to them. Gift Services like Wish Lists, Gift Certificates, Gift Messages, Wrapping Services, and Product Personalization make the site great for gift givers. Easy navigation features such as intuitive product search, user ratings and reviews, guided navigation filters, and express checkout to create a fast and fun shopping experience.
"We congratulate the team at Health Care Logistics and look forward to a long term partnership" says Michael Benadiba, CEO of OrderDynamics.
About eMedDecor and More:
The eMedDecor.com website is a consumer website providing over 2,000 medical related products in categories such as Dental, Doctors, Nursing, Pharmacy, Veterinary and more. eMedDecor.com offers an exciting range of products for Appreciation and Recognition, Books, Cards, and Paper, Clothing, Collectibles, Décor, Office Accessories, Personalized Products, and Tools of the Trade. eMedDecor.com also provides easy shopping options such as Gift Certificates, Gift Wrapping, Gift Messaging, and Personalization.
About OrderDynamics Corporation:
OrderDynamics Corporation is a privately owned eCommerce platform service provider for high-growth B2B and B2C businesses. The success of OrderDynamics is highly attributed to its Software-as-a-Service (SaaS) eCommerce platform and Dynamic Merchandising concepts which provide superior control and help drive revenue. The OrderDynamics solution caters to multi-channel retail, manufacturing, business-to-business, and complex online retail. OrderDynamics officially launched its On-Demand eCommerce Solution in 2006 after 2 years of research and development.
# # #