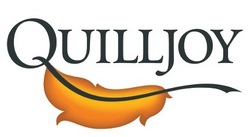 We are very excited about the partnership with OrderDynamics. Our selection decision was based on their unique service model geared to helping us maximize our success through proactive account management
(Vocus) July 6, 2010
Duly Noted Stationery is launching a new B2C eCommerce website offering an exquisite line fountain pens, rollerballs, ballpoints, mechanical pencils, ink refills and accessories. Dubbed one of the first specialty sites of its kind in Canada, http://www.QuillJoy.com will emphasize product knowledge, customer service, easy re-ordering options, and a wide selection from brands such as Waterman, Parker, Lamy, Moleskine and Noodler's.
"We are very excited about the partnership with OrderDynamics. Our selection decision was based on their unique service model geared to helping us maximize our success through proactive account management" explains Michael Smith, Founder and President of Quilljoy.com. "In addition, their eCommerce SaaS Platform technology is feature rich and ever-expanding, allowing us to launch new site features without expensive upgrades or in-house maintenance" continues Smith. The new Quillyjoy.com website will include an easy-to-use product finder, rich imaging, recommendations, and social networking with Twitter and Facebook.
The OrderDynamics eCommerce Platform is delivered in a Software-as-a-Service (SaaS) mode, meaning their clients benefit from fast deployment times, reduced capital outlay, and an ongoing Service Level Agreement (SLA) that includes secure hosting, new platform releases, and guaranteed website performance, uptime, and transaction integrity. In addition, every OrderDynamics client receives a dedicated eCommerce Account Manager that works proactively to ensure their goals are met through an ongoing Score Card process.
"The Quilljoy.com project is exciting because it is a brand new website versus a migration, something we don't see every day" says Michael Turcsanyi, VP of Sales and Marketing at OrderDynamics. "With a clean slate, our account management team is looking forward to developing the site baseline and supporting the Quilljoy.com team with marketing activities" adds Turcsanyi. The new Quillyjoy.com is scheduled to officially launch August 2010.
About QuillJoy.com
QuillJoy.com is a leading retailer of fine writing and stationery products in Canada. The owners of Duly Noted Stationery and the owners of Sean Kirkwood Design in Nova Scotia have launched the website QuillJoy.com as a pen and ink focused web store and group-edited blog. The site emphasizes customer service and strong product knowledge. QuillJoy.com offers a wide selection of exquisite fountain pens, rollerballs, ballpoints, mechanical pencils, ink refills and accessories from companies such as Waterman, Parker, Lamy, Moleskine and Noodler's.
About OrderDynamics Corporation:
OrderDynamics Corporation is a privately owned eCommerce platform service provider for high-growth B2B and B2C businesses. The success of OrderDynamics is highly attributed to its Software-as-a-Service (SaaS) eCommerce model and Dynamic Merchandising concepts which provide superior control and help drive revenue. The OrderDynamics solution caters to multi-channel retail, manufacturing, business-to-business, and complex online retail. OrderDynamics officially launched its On-Demand eCommerce Solution in 2006 after 2 years of research and development.
###