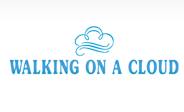 Having the pre-built integration into the OrderDynamics platform made turning on ShopSocially fast and seamless. We need this kind of flexibility to keep pace with our evolving customers.
Toronto, ON (PRWEB) July 24, 2012
OrderDynamics™, Canada's leading on-demand eCommerce platform provider, today announced Highly Integrated Virtual Environment (H.I.V.E™) technology partner ShopSocially, a social media platform that improves engagement, decision and conversion between consumers and retailers, recently helped multi-channel retailer Walking on a Cloud increase their overall social media fanbase by more than 70% over the course of two weeks.
H.I.V.E is a network of pre-built integrations between leading web and eCommerce technologies and the OrderDynamics On-Demand Commerce platform. By proactively building H.I.V.E integrations into its commerce platform architecture, OrderDynamics significantly reduces the complexities and costs involved for retailers looking to leverage best of breed third party tools. ShopSocially, and hundreds of other leading solutions, are available to all OrderDynamics Clients to leverage through seamless and easy implementation.
ShopSocially uses pre- and post-purchase incentivized sharing to stimulate social media exposure and build customer databases. The social media tool allows online shoppers to either share a brand on Facebook prior to a purchase, or share just-purchased items for entry into contests, or to receive discounts on future purchases, helping brands drive web traffic, increase revenue and optimize exposure.
With ShopSocially, Walking on a Cloud ran several campaigns, including unique Canada Day and Independence Day promotions highlighted through their weekly email newsletter offering 20% off all products for the day. Walking on a Cloud's impressive results included:

Growing their social media fanbase by more than 70% in under two weeks
47.8% of email recipients used their coupon code from "Liking" the Walking on a Cloud Facebook page
More than 250 Facebook "Likes" in the campaign's first 48 hours
More than 13,200 total social media impressions
An average acquisition of at least 35 new "Fans" per day since launching the campaigns
"Growing our online fanbase has been a big priority for us over the past few months," said Mark Zuckier, President of Walking on a Cloud's eCommerce division. "We've tried several strategies in the past, but nothing has generated the kind of results ShopSocially has for us. Having the pre-built integration into the OrderDynamics platform made turning on ShopSocially fast and extremely seamless. We need this kind of flexibility to keep pace with our evolving customers," he added.
"It's always exciting to see how our third party integrations can truly help our clients. We pride ourselves in offering pre-built integrations with the best technologies available to help our clients deliver incredible online experiences," said Michael Benadiba, CEO at OrderDynamics. "I am extremely pleased to see the online growth Walking on a Cloud has achieved in such a short amount of time. I am also confident that ShopSocially can help many more of our clients too," he concluded.
About Walking on a Cloud
As a leading footwear retailer Walking on a Cloud possess an extensive collection of womens and mens footwear by the best, high quality brands in the world. We provide footwear for all your needs; from an active day of hiking rough terrain to a work day in the office and everything in between. We consistently introduce the latest in style, trend and comfort technology into our stores. Our professional and knowledgeable sales people provide personalized service second to none. They start by measuring your feet for length and width and are experts at assisting in shoe selection based on the consumers' needs. We stock a wide array of styles, sizes and widths so a customer can walk out with properly fitted shoes the same day. To meet today's footwear needs we also stock a large selection of orthotic-friendly, environmentally-friendly and vegan-friendly footwear as well as shoes for consumers with various health related problems. Walking on a Cloud is definitely the one stop shop for all your footwear needs.
About OrderDynamics™ and H.I.V.E™
The OrderDynamics Highly Integrated Virtual Environment (H.I.V.E) is a dense collection of pre-built integrations of industry leading technologies into the OrderDynamics On-Demand Commerce platform. These pre-built integrations significantly reduce complexities, costs, and implementation length for online retailers. To date there are more than 100 existing integrations featuring best of breed payment, marketing, security, and fulfillment technologies, in addition to a full roadmap of future integrations. H.I.V.E currently features integrations with leading eCommerce solutions such as Avalara, CardinalCommerce, FirstData, ShopRunner, Bronto, Canada Post, ChannelAdvisor, DHL, eBay, ShopSocially, Facebook, FedEx, Givex, Hosted PCI, Live Person, Amazon, PayPal, Power Reviews, Shopping.com, Shopzilla, Google Product Search, USPS, Etilize, and many more.
OrderDynamics Corporation is a privately owned eCommerce platform service provider for high-growth B2C and B2B businesses. The success of OrderDynamics is highly attributed to its Software-as-a-Service (SaaS) eCommerce model and Dynamic Merchandising concepts which provide superior control and help drive revenue. The OrderDynamics solution caters to multi-channel retail, manufacturing, business-to-business, and complex online retail. OrderDynamics officially launched its On-Demand Commerce Platform in 2006 after two years of research and development.