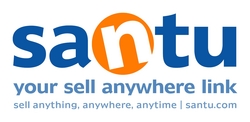 New York, NY (PRWEB) August 26, 2009
'Sell Anywhere Links' - that's the name of a new eCommerce solution which has the potential to revolutionize sales and direct marketing on the Internet and in the real world.
For the first time merchants can use a single solution to sell their products and services through any channel available: ranging from websites to TV, from email, YouTube, Facebook, Blogs, RSS feeds, radio, magazines, billboards and direct marketing campaigns to Google Adwords and even through organic search results.
In the past decade the Internet has splintered into many different channels. Yet many of these channels either do not support sales at all or require individual approaches. Until now there was no unified solution available which allows merchants to sell products or services through all of them.
Offline toll free phone numbers connected to expensive call centers have remained the preferred method to generate sales from direct marketing campaigns, despite the Internet being accessible to just about everyone.
'Sell Anywhere Links' have the potential to change all this. They allow selling products and services via any Internet channel: they can be used in electronic documents and SMS messages and even make toll free phone numbers in the bricks and mortar world look positively antiquated.
An alternative to toll free
Toll free phone numbers have long been the king of direct sales. They allow customers convinced by television or radio, magazine or letter drop to place an order on the phone as soon as a buying impulse has been triggered.
Sell anywhere links have the same task: to allow customers to immediately act on a buying impulse generated by marketing campaigns. They are - if anything - even easier to remember than toll free numbers. Yet for anyone with Internet access via computer, mobile phone or handheld device they eliminate the need to wait in line, to follow cryptic voice prompts or to pass on payment details to an unknown person. They also streamline the buying process.
So how do they work? To create Sell Anywhere Links Santu, the business behind Sell Anywhere Links, has reinvented Internet addresses. In the past Internet addresses were leading you to a website or a specific page, such as http://www.santu.com for example. Santu has developed and patented a method which allows Internet addresses to do much more. In fact when it comes to e-Commerce, the Santu developers have virtually turbocharged them.
Turbocharged links
When a customer enters a Sell Anywhere Link such as abc123.santu.com or ipod.santu.com into any browsing device, the desired product is automatically added to a shopping cart or a check-out process. Sell Anywhere Links can even complete an order and have digital products or event tickets delivered automatically on behalf of a merchant.
The result: Wherever customers encounter a Sell Anywhere Link they can immediately initiate a purchase, provided they have some form of Internet access. Online by clicking on a simple link and offline by entering the short link into any browsing device. Sellers on the other hand have gained a new powerful tool which allows them to get customers to act immediately on a buying impulse generated via marketing in any online or offline channel.
The ease of use for customers makes it more likely that a purchase is actually completed, and the ability to transfer the transaction onto the Internet means significant cost savings for the seller.
In terms of e-Commerce development this is revolutionary. Not only can a single platform suddenly support any available sales and marketing channel online and offline. It also makes buying easier for customers and cheaper for sellers.
Relief in costs and complexity
While Sell Anywhere Links are the first solution which can be used across all channels, they are not the first attempt to help merchants reduce their reliance on toll free phone numbers in the real world.
Barcodes, pictograms and SMS have been used to let customers act on their buying impulse without dialing a phone number. It is a tempting market after all: real world sales dwarf online sales by a factor of 15 to 1 and call centers for toll free phone numbers are expensive to maintain.
Yet to date none of these solutions have really taken off - mainly due to their complexities and the learning curves customers are expected to deal with.
Sell Anywhere Links don't appear to have the same problem. People know how to interact with links - the learning curve is minimal. Internet access is available everywhere and the links are easily memorized. Offline they really do appear to be the first reasonable alternative to toll free numbers.
Online or in electronic documents Sell Anywhere Links are of course even easier to use. They don't need the extensive code common 'Buy Now Buttons' require to work - so merchants can easily add them with a simply copy and paste to any online channel ranging from Facebook to Google search results, from RSS feeds to Skype, Twitter, WordPress, YouTube and anything in between. A simple click on the link by the customer will initiate the purchase.
With businesses around the world struggling with the many different solutions required to sell items through multiple channels, the new Sell Anywhere Links offer relief in costs and complexity to any business marketing and selling their products online or offline.
Free Sell AnyWhere Links can be created at http://www.santu.com.
--- About Santu ---
Sell Anywhere Links were developed by Santu, a subsidiary of GlobeCharge Pty Ltd, one of the world's leading online order management service providers. Accepting orders for online shops all around the world on behalf of their owners since 1999, GlobeCharge has developed the Sell Anywhere Links to allow products to be sold via any online or offline channel. GlobeCharge has been selected as a service provider by the International Finance Corporation IFC to help sellers in developing countries and in disadvantaged communities profit from eCommerce opportunities.
The sell anywhere links can be viewed at http://www.santu.com. For media inquiries please contact us on +61 3 9560 3233 or via our website.
###