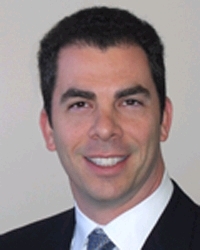 Finance executives spend a large part of their working lives looking into the crystal ball (Excel, actually) to determine where the economy, their markets and their companies are going
San Jose, CA (PRWEB) November 22, 2010
Proformative, The Resource for corporate finance, accounting, and treasury professionals today announced the results of a survey of Corporate Officers, Top functional management, and other finance professionals regarding their outlook for their businesses and the macro economy for 2011.
The survey was designed to elicit critical insight regarding the business outlook of the companies that drive economic growth. The major objective of the survey was to provide information that allows organizations to get a more accurate bead on the economic outlook for 2011 which is critical for business planning at all companies. Proformative received 636 responses from executives and directors around the country, over 300 of which were from corporate officers with companies ranging from start-ups to large global corporations.
"Finance executives spend a large part of their working lives looking into the crystal ball (Excel, actually) to determine where the economy, their markets and their companies are going," says John Kogan, CEO of Proformative. "They then turn those studies into the plans that will drive their companies – and by extension our economy - over the coming year. We are proud to provide them and our user base a conduit to share their thoughts for 2011 so that we can all make better decisions for our companies."
According to Kogan, the three most important inferences to be drawn from the survey results are:

The economic and business outlook for 2011 is not as bleak as the pundits would have us believe, and companies are far more optimistic about their own prospects than they are about the economy as a whole
Firms see the government as a major source of top economic concerns in 2011 including the federal budget deficit, government policies/regulations, healthcare and interest rates
Business growth will improve in 2011, but a majority expect it will take until 2013 to return to pre-recessionary levels.
To learn more about the results of this survey simply come to Proformative and download the full executive summary.
About Proformative
Proformative is a free and open resource and community dedicated exclusively to serving the needs of corporate finance, accounting, treasury, and related professionals. Proformative's members find free resources, subject-matter experts, and a community of their peers that enable them to learn and get work done. Proformative is completely free, community-driven and delivers a productive, 'noise-free' environment.
Media | Blogger | Analysts Resources
Corporate Finance
Corporate Treasury
Corporate Accounting
CFO
Media Contact:
Press(at)proformative(dot)com
# # #