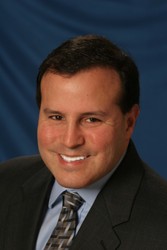 When people are struggling financially, they concentrate on just paying the basic bills, and stop paying their credit card debt, which will lead to an increase in the number of credit card charge-offs, - I don't see a way around it
Ft. Lauderdale, FL (PRWEB) October 12, 2008
People are cash-strapped and have been using credit cards to pay for household goods on a daily basis, according to the credit counselors at the non-profit Consolidated Credit Counseling Services.
The average unsecured debt of those who are seeking help from the credit counseling agency has gone from $6,000 to $8,000 in 2007 to an average of $14,000 to over $24,000 in 2008. Even minimum payments that credit card issuers demand are just too high for many Americans due to job losses and increasing living costs. Unemployment now stands at 6.1 percent; the largest monthly payroll drop in five years.
"The evidence of an economic recession is undeniable," says Howard Dvorkin, CPA and founder of Consolidated Credit Counseling Services, Inc. "Credit card charge-offs will soon start catching up with mortgage charge-offs. The combinations of job losses, wages not keeping up with inflation, increasing bankruptcies, and falling housing prices will continue to make things extremely difficult for Americans," Dvorkin continued.
According to Consolidated Credit's counselors, cardholders continue to pay at least the minimum payment when possible just to keep the credit card open, but that means the total balances are increasing as interest rates tack on additional debt. As balances increase so do the minimum payments and eventually consumers are going to reach a point where they can't manage their credit card debt, leading to the higher likelihood of future charge-offs.
Innovest Strategic Value Advisors, a research company, reports credit card charge-offs were $22.6 billion for all of 2007, a figure the firm projects will grow to $41.5 billion by the end of this year. A survey of credit card industry executives conducted by Javelin Strategy & Research, found that 62 percent of their companies planned to reduce lines of credits because of economic conditions. "When people are struggling financially, they concentrate on just paying the basic bills, and stop paying their credit card debt, which will lead to an increase in the number of credit card charge-offs, - I don't see a way around it," Dvorkin stated.
Consolidated Credit Counseling Services, Inc. urges consumers to seek help if they fear they will fall behind on any debts that they owe. Seeking financial advice from a reputable credit counseling agency can be the difference between consumers crashing and surviving these difficult economic times. Consolidated Credit Counseling Services, Inc. is dedicated to helping Americans understand how to survive the economic recession and teach the value of long term financial planning to avoid personal financial calamity in the coming years.
For help with credit card debt, consumers can call 1-800-728-3632 or visit http://www.ConsolidatedCredit.org.
MEDIA CONTACT: April Lewis-Parks
ALewis @ ConsolidatedCredit.org
954-377-9344
###