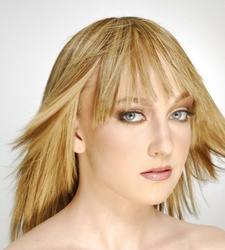 Philadelphia, PA (PRWEB) March 14, 2009
Jaguar Luxury Beauty, a Philadelphia based beauty brand and Fairy Godmothers, Inc. have teamed up to make the 2009 prom night special for Philadelphia area teens.
With our nation facing its worst economic downturn in recent memory, teens have been especially affected by having to compete with adults for traditionally teen filled jobs. Consequently, inner city teens are having a difficult time saving money for the most memorable night of their high school years.
With the spring prom season underway, Jaguar Luxury Beauty has sponsored Fairy Godmothers, Inc, a Pennsylvania based non-profit, to help teens buy prom gowns, fashion accessories and cosmetics at a reduced cost. Gowns are $5 and cosmetics and accessories are $1-$2.
The Fairy Godmothers Prom Fair kicked of this past Saturday, March 7th at the Cheltenham Square Mall in the West Oak Lane Section of Philadelphia, PA. The fair continues every Saturday in March. There is no income requirement. The Prom Fair is open to high school juniors and seniors of public, private, and/or parochial schools. Students must bring a valid school id.
Joyce Jesko, President of Fairy Godmothers, Inc. had 1,000 attendees at the 2008 Prom Fair. However, they expect a 20% increase in the number of young girls seeking gowns and cosmetics at this years Prom Fair. Jaguar Luxury Beauty responded to the need with a donation of cosmetics, lip glosses, nail polish and mineral makeup to accommodate more than 1200 teenage girls.
East West Beauty and Hair Group, LP is a Philadelphia based manufacturer and importer of hair extensions, color cosmetics, lace wigs and beauty accessories. Since the conception of The Jaguar Luxury brand in January of 2007, the company has been establishing its brand and lifestyle philosophy for women in the United States. The Jaguar Luxury brand equates to high quality beauty products designed to make a woman feel sexy and sophisticated. Our belief is that women bring beauty and style to the world. So she deserves beauty products that help her feel beautiful and stylish whenever she desires.
###