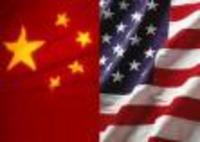 As America's biggest creditor, China is now asserting its newfound power on the world stage, as well as trying to safeguard its trillion dollar investments in U.S. bonds, notes and equities.
Houston, Texas (PRWEB) April 2, 2009
China has preemptively seized the leadership role in this week's G-20 summit, according to Jim Trippon, editor of America's top-rated Chinese stock newsletter, the China Stock Digest. "Beijing has unleashed an unprecedented barrage of challenges to U.S. leadership in advance of the summit," said Trippon who added, "Chinese leaders have surprised the world by taking the initiative in a concerted move that will profoundly shift the balance of financial power at the G-20."
"Although American media have paid little attention, Beijing has already stolen the world spotlight by casting doubt on the strength of the U.S. dollar, the safety of U.S. Treasuries and the right of the United States to lead the world economic order in light of America's role in creating the current global crisis," Trippon noted in a commentary from his Houston headquarters.
China has called for revolutionary change in the world financial system by suggesting that the U.S. dollar be replaced as the world's reserve currency. "Such a move would be the biggest upset in global finance since the historic Bretton-Woods agreement collapsed and the U.S. dropped the gold standard almost 40 years ago," said Trippon. "The United States stands to lose the enormous advantages it has in managing world finances and its ability to support huge deficits if the dollar ceases to be the world's reserve currency."
Trippon does not believe that China will drive the U.S. from global financial leadership in a single G-20 meeting, but he does see a crucial shift in power to the east. "China is one of the few countries to directly blame the United States and its regulatory systems for sparking a worldwide recession and, as one of the biggest victims of the financial crisis, China is seizing the opportunity to take the lead in reforming the global financial order," Trippon explained. "As America's biggest creditor, China is now asserting its newfound power on the world stage, as well as trying to safeguard its trillion dollar investments in U.S. bonds, notes and equities."
China's Central bank's governor has publicly lambasted G-20 governments that have failed to emulate China's actions to spur economic growth. "China was first out of the gate with a bold $586 billion economic stimulus program last November, and Beijing has followed up with a spate of other aggressive economic stimuli including a fourfold increase in bank lending," Trippon explains. "China has acted with unequaled speed and determination to boost its own economy so it's no wonder the Chinese are frustrated with developed countries that have not come to grips with the crisis and continue to sink into the economic mire." "China is the only major economy that is still growing despite sharp declines in its exports," Trippon added.
With offices in the Far East and the United States, Trippon says his research staff have reported a major shift in the perception of world financial leadership, with the United States losing substantial prestige and credibility while many countries are looking to China to become the economic engine that drives the world financial recovery. "If China can help the world recover from the financial crisis, its leadership position in Asia and the world will be hugely enhanced, and that's a shift we're already seeing." said Trippon.
Trippon is Editor-in-Chief of China Stock Digest China Stock Market Research, rated by Dow Jones as America's #1 pure play China stock newsletter resource for research on the large public company stocks of China. Trippon leads annual investor trade delegations to China. Trippon is author of the 2008 bestseller Becoming Your Own China Stock Guru: The Ultimate Investor's Guide to Profiting from China's Economic Boom Wiley (April, 2008).
Trippon recently released his new documentary, The Hidden China Documentary which teaches investors how to profit from the world's fastest growing economy.
Trippon has been widely featured as an on air contributor to CNN, CNBC, Fox News, Fox Business, and many other national and international media outlets. For further information or to schedule an interview with Jim Trippon, contact Kelley Damiani at Office: 713-661-3806 Cell: 281-770-6143 or pr@trippon. or visit China Stock Digest.
###