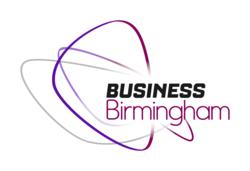 The economic zones will become a crucial factor in Birmingham's ability to land inward investment
Birmingham, UK (PRWEB UK) 25 September 2012
Birmingham's new economic zones are expected to bring £1.5 billion into the city and generate nearly 50,000 jobs by creating the right environment for enterprise, as announced at the launch of the city's Economic Zones Prospectus on 25th September 2012.
The event – held at Wragge & Co – brought together leading business figures across the city to highlight how the zones will support one of the UK's most ambitious inward investment strategies.
The six zones align the city's planning and economic priorities, creating the opportunity for new tailored space, facilities and support for sectors identified as having the greatest impact on attracting inward investment. These include business & professional services; creative & digital media; advanced manufacturing; life sciences; food & drink; and IT, electronics & communications (ITEC).
The zones – devised following research from Birmingham City Council and collaboration with inward investment programme Business Birmingham – will be based at the following sites, which altogether will create £1.8 million sqm of new floor space across the city:

Advanced Manufacturing Hub at the Aston Regional Investment Site
Tyseley Environmental Enterprise District
Life Sciences Campus at the Queen Elizabeth Hospital and University of Birmingham in
Edgbaston

The Food Hub at the former IMI site in north Birmingham
City Centre Enterprise Zone
Longbridge ITEC Park
The event also unveiled further details of the Advanced Manufacturing Hub – the first zone to be rolled out to investors, which is available for immediate occupation. It mirrors the strength of the region's manufacturing sector, worth nearly £12 billion* to the local economy.
Sir Albert Bore, Leader of Birmingham City Council, said:
"The launch of Birmingham's Economic Zones Prospectus demonstrates the city's ambitious vision to become the UK's enterprise capital. Unparalleled collaboration between partners across the city, including Greater Birmingham & Solihull LEP, Birmingham City Council, Business Birmingham and the city's property community, has created a pioneering blueprint for Birmingham's future economic landscape.
"There is an increasing need to make Birmingham's economic development globally relevant, creating a sustainable economy that will attract international investment, deliver jobs for our residents and enable both existing and new businesses to thrive here. Our economic zones – led by the city's new Advanced Manufacturing Hub – form a proposition that international investors cannot ignore, and will become the cornerstone of our economic success for decades to come."
The proposition
Each zone will create a bespoke environment for their target sectors. This can include simplified planning for developers; gap funding for new developments and existing business space; access to loans, equity finance and business development programmes for new occupiers; training and recruitment packages; and the services of Business Birmingham.
As the first economic zone to be marketed to investors, the Advanced Manufacturing Hub has plots available for immediate development.
Located at the 20 hectare Aston Regional Investment Site, it will support the city's growing automotive and aerospace supply chains as well as other advanced manufacturers. It will be developed in three phases over a 10-15 year period, with the first phase of 10.5 hectares able to accommodate individual, bespoke buildings up to 11,000 sqm.
A Local Development Order is being prepared to simplify the planning system for developing new accommodation at the Advanced Manufacturing Hub, which has the potential to accommodate up to 3,000 jobs. It is a joint initiative between Birmingham City Council and the Homes and Communities Agency, with Savills the appointed agent to the development. In addition, £20 million has been committed to infrastructure improvements and land acquisitions in the area.
Councillor Tahir Ali, Cabinet Member for Development, Jobs and Skills, said:
"As the first economic zone to be available for occupation, the Advanced Manufacturing Hub demonstrates our aim to support business development, create employment, increase skills and regenerate parts of the city through spatial and economic planning.
"Using this model will provide businesses with benefits ranging from bespoke accommodation to cost-effective shared facilities and accessible supply chain networks. It will also help to transform parts of the city that have the available space and workforce to create world-class business clusters, within a growth sector."
Attracting investment
The economic zones will become an integral part of Birmingham's offer for new and existing investors – with the Prospectus used to market the city to global companies as well as indigenous businesses.
Neil Rami, Chief Executive of Marketing Birmingham – which operates Business Birmingham – said:
"The economic zones will become a crucial factor in Birmingham's ability to land inward investment. Since launching in April 2011, Business Birmingham has directly supported the creation of 3,000 jobs – and the zones will help us build on this success during the current economic climate.
"A structured planning strategy, tailored to companies in our strongest industries, will help Business Birmingham offer a unique package to investors. Leveraging the zones to create a sector-specific, targeted inward investment plan will make the best use of the city's resources and provides us with the greatest chance of boosting employment across the Birmingham area."
The Economic Zones Prospectus will available for investors looking to locate or expand in Birmingham.
Companies requiring further information about the zones should contact:
. Business Birmingham: +44 (0) 121 202 5022 / invest(at)marketingbirmingham(dot)com
. Birmingham City Council: +44 (0) 121 303 1115 /
Planningandregenerationenquiries(at)birmingham(dot)gov(dot)uk
Ends
Office for National Statistics
The other economic zones
The Environmental Enterprise District in Tyseley will become the principle location for resource recovery and energy production in Birmingham, providing a range of accommodation to meet the requirements of businesses seeking to locate there.
A natural business cluster emerging around the Queen Elizabeth Hospital and the University of Birmingham in Edgbaston will be serviced by a Life Sciences Campus. Aiming to attract high-value jobs to the city, the area has already attracted nearly £1bn investment into the new hospital and road, while a further £178 million has been earmarked to upgrade the University.
The Hub owned by real estate fund manager PRUPIM provides more than 36 hectares of prime industrial land. It offers plots of up to 70,000 sqm for bespoke developments to suit the requirements of the food and drink industry, creating the Food Hub.
Comprising 26 sites across 70 hectares, the City Centre Enterprise Zone provides incentives including simplified planning, an improved digital infrastructure, rates relief, business support and investment in infrastructure. There is potential for more than 700,000 sqm of new office floorspace and 600,000 sqm of leisure, commercial and recreation floorspace across the sites over 25 years.
Longbridge ITEC Park is at the heart of one of the UK's largest urban regeneration projects being delivered by St Modwen. There is £10 million of investment planned for the area's transport networks.
Business Birmingham
Business Birmingham is the city's official inward investment programme, part of Marketing Birmingham's destination marketing strategy. Supported by the European Regional Development Fund, through the Investing in the City Region project, Business Birmingham aims to position Birmingham, the Black Country and Solihull as leading inward investment locations in the UK and major engines of UK growth.
For more information, visit Business Birmingham's website or sign up to its newsletter.