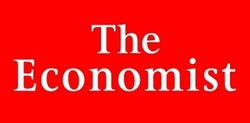 NEW YORK (PRWEB) June 17, 2008
The Economist Debate Series is an online event series that aims to facilitate global conversations about important issues that affect our world. Corporate sustainability will be the subject of debate over the course of two weeks from June 17 to June 27, 2008 when a winning debater will be declared by popular vote. The Economist invites anyone interested in the topic to join the conversation, contribute opinions and cast a vote for or against the proposition.
"Record-high oil prices. Hurricane Katrina. A variety of factors may have caused a Great Awakening with regard to climate change, especially in America. Where there's a will, there's a way, but is it will that's driving corporate sustainability, or profits? Cynics contend that organisational-driven sustainability programmes are nothing more than faddish marketing ploys, while others believe this trend is becoming an accepted and de rigueur part of the global business landscape. We hope to get to the core of this matter with our debate," said Vijay Vaitheeswaran debate moderator and correspondent, The Economist.
Arguing for the Proposition: Mindy S. Lubber, President of Ceres, the leading U.S. coalition of investors and environmental leaders working to improve corporate environmental, social and governance practices. Arguing for the Opposition: Bjorn Stigson, president, World Business Council for Sustainable Development (WBCSD), the world's leading business organisation focused on business and sustainable development. Guest Participants: Throughout the course of the two-week debate, expert Guest Participants will lend colorful commentary to the lively discussion, including: Bill Baue, Co-host & Producer, Corporate Watchdog Radio Michael Lenox, Faculty Director, Duke's Corporate Sustainability Initiative Joel Makower, blogger Michael Shellenberger, President, Breakthrough Institute and co-author of Breakthrough: From the Death of Environmentalism to the Politics of Possibility Future debate topics may include: The 20th century workforce, green issues and the environment, global food prices, human potential, futurology and healthcare issues.
Links to Archived Debates:
Debates 1-3: Technology and Education, the Digital Divide and Social Networking Debate 4: Privacy and Security – Can security be established without the erosion of personal privacy? Debate 5: Information Overload – Does technology simplify our lives? Debate 6: Regulation Business and Financial Risks – Have governments made things worse? Debate 7: China and The Olympics – Was awarding the Olympics to Beijing a mistake? The Economist Debate Series is an open community forum – no paid subscription is necessary and anyone can participate. This online debate is sponsored by SAS.
About The Economist (http://www.economist.com)
The Economist offers timely reporting, concise commentary and comprehensive analysis of global news in its weekly magazine and online at economist.com. With objective authority, clarity and wit, The Economist presents the world's political, business, scientific, technological and cultural affairs and the connections between them. Edited in London since 1843, The Economist has a worldwide print circulation of more than 1.3 million and 3 million monthly visitors to Economist.com.
About the Sponsor
SAS is the leader in business intelligence and analytical software and services. Customers at 44,000 sites use SAS software to improve performance through insight from data, resulting in faster, more accurate business decisions; more profitable relationships with customers and suppliers; compliance with governmental regulations; research breakthroughs; and better products and processes. Only SAS offers leading data integration, storage, analytics and business intelligence applications within a comprehensive enterprise intelligence platform. Since 1976, SAS has been giving customers around the world THE POWER TO KNOW®. http://www.sas.com (http://www.sas.com/)