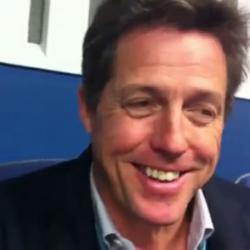 "We feel that open communication between neighbors is the quickest and best path to resolutions of most problems. Many residents get the best results and cultivate longstanding friendships by simply talking with neighbors." ~ Bel-Air
Minneapolis, Minnesota (PRWEB) October 30, 2012
The economy needs new construction going on. Yet not everyone can handle the unpleasantries of daily life interruptions from a neighbor's construction project like Hugh Grant. The Telegraph reports, "Grant's next-door neighbor has embarked on a huge building project, which is not proving popular with the locals. The owner of the mufti-million pound house is digging out the basement and building an extension." The report suggests that weighing-in on Grant's heading out of town, having struck a new agreement to be in Hollywood working on his next film.
As a classic example of a disgruntled neighbor during construction, a pensioner living in a neighboring Chelsea home grumbled, "It's been going on for months now and we did complain. The council sent us a thing to fill out, but, no, they never helped. We're retired, so we get it all day – all these cranes at one side."
Destiny Home's owner Butch Sprenger suggests, "Before construction of a new home, home addition, or major renovation starts, mention it to your neighbors. Bring them in on the fun and benefits of the project. Perhaps bring it up at neighborhood watch meetings or summer block parties, and make room for their questions. Open the doors of communication should they have concerns that come up about the construction site during the project".
Grant, being much in the news lately about privacy, may feel like there is less of it with full construction crews next door. "Somebody's privacy is their personal property is deeply precious to them," stated Max Mosley recently on the topic of privacy rights at the Joint Committee.
The housing recovery needs construction crews to be hard at work.
Another recent story in the Sun Sentinel reported of construction trucks thunderously working through the nights on construction at Fort Lauderdale-Hollywood International Airport. The report says, "Steve Kupchun knows the schedule for the Florida East Coast Railway trains, chugging into the runway construction zone bright and early, full of gravel for what will be a sloped, six-story tall airplane runway. And at night, after midnight, Kupchun knows the crews are still fast at work when he'd like to be fast asleep."
As an example of handle construction and it's effect on the surrounding community, the University of Minnesota posted, "With the start of the school year fast approaching, a number of road and sidewalk closures are scheduled in the coming weeks as crews work to complete projects before the start of fall semester. Detour routes will be posted for all closures, and drivers, bike riders, pedestrians and bus riders should plan accordingly."
The U of M's closing website statement is worth borrowing: "Thank you for your continued patience and cooperation during these closures." Many of the better things in life, like building your dream home, mean a bit of construction 'mess' in the process. "Entire neighborhoods benefit in the long run when a home is improved by a major renovation or extension. Increasing a home's value generally benefits the value of other homes in the neighborhood, too. However, it is a nice courtesy to offer acknowledgement that it is a process that may lean on someone's patience. Show gratitude for their willingness to be patient," suggests Sprenger.
We feel that open communication between neighbors is the quickest and best path to resolutions of most problems. Many residents get the best results and cultivate longstanding friendships by simply talking with neighbors about their concerns." ~ Bel-Air Association's Good Neighbor Construction Site Package
Destiny Homes' extensive experience running major home renovation projects keeps many challenges from ever arising. Understanding the nature of each particular project, additional conditions and considerations will be covered before the construction ever begins. Advance planning, a well-drafted project site agreement, and open communication go a long way toward maintaining good relations with people who own property adjacent to construction sites. No one needs to leave town.
Minneapolis area homeowners seeking a builder who is a true professional and can handle sticky neighborhood issues as well, can reach Destiny Homes at 952-934-6706.