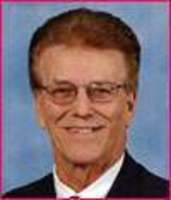 Dallas, Texas (Vocus) January 5, 2009
In an effort to make the world a little greener, EcoRadiant Technology welcomed Larry Sparks to their company. The new President of the company brings over forty years of experience with him, and has a proven track record for running multimillion dollar companies.
EcoRadiant Technology (http://www.ecoradianttechnology.com) is pleased to announce Larry Sparks has accepted the role of President of the company. They are excited about not only the experience Sparks brings with him, but his vision as well.
Sparks has made an impression in the industry time and time again. He spent over forty years in the networking marketing industry, where he enjoyed a great deal of success. A multimillion dollar earner as a distributor, he moved up the ranks and worked as the President and CEO of five different companies.
Sparks retired, but decided he wanted to reenter the workforce. He stated that not any company would do. He wanted to work for a company that met his stringent requirements.
The first of his requirements was he needed a company that did not only have one product to focus on. He noted that one product companies are not stable, and he did not want to get involved with such a company. He was pleased with EcoRadiant Technology by their product line. He states there are several products in the product line that a company could be built on, and they are all in the inventory of the one business.
His second requirement was he wanted a company that had real sales points. He looked at the parent company of EcoRadiant Technology and realized sales points were a driving force. They used their sales points to take commercial products and convert them into home use.
As a third requirement, Sparks wanted to work with owners that understood the industry. He felt he could incorporate his own vision into the business if the owners understood what he was doing. He says that EcoRadiant Technology has experienced owners that allow him to incorporate his vision. Because of that, he is able to utilize his skills.
The three requirements were met by EcoRadiant Technology, as was a fourth. EcoRadiant Technology only manufactures green products. They make household products, bio plant wash, and also products to help cars burn less fuel. Sparks was very pleased with the products the company built, and felt he was ready to reenter the workforce behind products he could believe in.
To find out more information, visit the company online at http://www.ecoradianttechnology.com.
EcoRadiant Technology manufactures products with the environment in mind. All products are green, and they work to find complete solutions. From household products such as shampoo to products to help vehicles burn less gas and have fewer emissions, they focus on providing real solutions for people. They are currently seeking more distributors for their team, and ask interested parties to visit their website to sign up.
For additional information on EcoRadiant Technology
http://www.ecoradianttechnology.com
or contact:
Kate McGill
EcoRadiant Technology
214-466-6699
support at ecoradianttechnology dot com
###