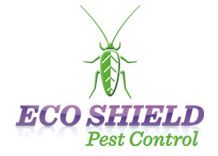 Giving back is an important part of our business. This is how we choose to do it.
Phoenix, AZ (PRWEB) May 30, 2013
EcoShield Pest Control, the nationwide pest control company, is internationally expanding its Exterminate Hunger campaign.
This summer, EcoShield sales representatives and customers will have the opportunity to provide monetary donations for the new, international campaign, in which EcoShield employees will travel to South America on November 5-12, 2013, and assist with rebuilding orphanages and distributing food to needy children in Ecuador. Throughout the summer of 2013, the company will also organize a collection of shoes and canned goods to benefit others in need.
EcoShield's Exterminate Hunger campaign was created in December 2012, after company representatives and employees regularly witnessed the effects of economic hardship on many men, women, and children throughout local communities in the United States. Their concerns reflect a shocking statistic: 1 in 6 citizens -- those who are unable to adequately provide nutritious food for themselves and their families -- go hungry nearly every day. According to the U.S. Department of Agriculture (USDA), this means that over 50 million Americans, 16.7 million of which are children, reside in homes in which they do not have access to adequate nutrition.
In light of these grim facts, the Exterminate Hunger campaign strives to raise general awareness that hunger is not a crisis limited to third world countries, but is also a reality for thousands of hardworking Americans. The campaign, which operates on the belief that "giving back should be simple," currently provides food assistance for needy individuals in seven states across America, and to date has collected more than 6,000 food items for distribution.
EcoShield service technicians can pick up Exterminate Hunger donations from customers during scheduled service visits. Other individuals who wish to contribute to the campaign can drop off non-perishable goods at one of EcoShield's 10 offices, including locations in Denver, Atlanta, Houston, and Oklahoma City, or contact the company to arrange for a pickup from one of its 65 food collection vehicles. Company representatives will also be making a special appeal for donations throughout the upcoming summer and fall months to support November's international campaign project in Ecuador.
EcoShield Pest Control, which originated in Phoenix, Arizona, is a member of the Better Business Bureau and provides comprehensive pest control services in nine states. To learn more about the company and its Exterminate Hunger program, and how you can help support its upcoming international campaign, visit http://www.ecoshieldpest.com or http://www.exterminatehunger.com.