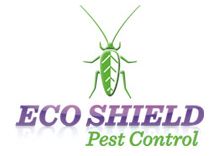 Expanding our mosquito treatment may help prevent the spread of WNV in Houston and Chicago.
Phoenix, AZ (PRWEB) June 05, 2013
EcoShield Pest Control, the nationwide pest control company, is expanding its services in three regions of the United States, Atlanta Georgia, Chicago Illinois and Houston Texas.
The company, which has an established network of locations that serves customers in states like Arizona, Colorado, California, and Texas, provides a range of year-round, preventative services that eliminate the presence of moths, silverfish, ants, spiders, and even mice from thousands of homes each year. Now, EcoShield will be offering comprehensive termite monitoring and treatment in Atlanta, Georgia, and mosquito control in Chicago, Illinois and Houston Texas -- three regions of the country known for these types of infestations.
In Atlanta, the abundance of food and water sources, in combination with high humidity levels generally found in the southern region of the U.S., make much of the area a target for a variety of bugs, particularly termites. Because their primary food source is wood materials, termites are known to feed on houses and other unprotected buildings, causing significant safety hazards for homeowners if the damage goes untreated. And with as many as 5 million termites in a single colony, it's no surprise that the overall loss in termite property damage is estimated at a staggering $1 to $2 billion in the U.S. each year.
In the greater Chicago area and Houston, EcoShield's expansion of mosquito control services reflects the ongoing severity of mosquito infestations in both Illinois and Texas -- states that ranks fourth and first on the U.S. Center for Disease Control's list of top 10 states with the highest recorded number of mosquito-borne West Nile Virus cases (Center for Disease Control). While the majority of individuals infected with West Nile Virus exhibit few to no symptoms, in many cases -- particularly those among the elderly or with weakened immune systems -- the virus can be far more serious, causing brain inflammation, paralysis, or even death. More than 290 human cases of West Nile Virus, including 12 fatalities, were reported in Illinois in 2012, the most cases reported in the state since 2002. For Texas, there were 1868 cases and over 89 deaths in 2012.
As a reputable pest control company that has operated in the United States for over 10 years, EcoShield strives to deliver safe, quality products and services to customers in more than 9 states. To learn more about EcoShield's services or to schedule an appointment with a pest control specialist, visit http://www.ecoshieldpest.com or visit our blog at http://www.ecoshieldpest.com/pest-control-blog/