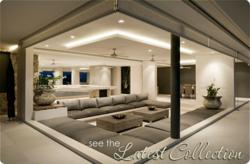 The terms "eco friendly" and "green" are at times used too loosely in the marketplace.
Branson, MO (PRWEB) August 09, 2012
In anticipation of the one-year anniversary next month, eco-retailer Eco Stylish Home (ESH) is feverishly expanding its product line. Consumer demand for eco friendly home décor and sustainable furniture continues to increase. The mix of modern and traditional styles that ESH presents is proving to be a winning combination that is driving sales for this eco-retailer.
Industry standards and social equity is enormously central to Eco Stylish Home. The terms "eco friendly" and "green" are at times used too loosely in the marketplace. ESH is watchful to source out its products identifying suppliers that are truly nature friendly.
Industry standards prescribe that Eco Stylish Home retain suppliers that offer organic cotton fabric in textiles, as well as natural, non-toxic, sustainably procured, recycled, or recyclable products. ESH hunts for suppliers that utilize non-polluting processes and those taking steps to reduce their carbon footprints.
Social equity is an investment in people. Eco Stylish Home supports fair wage labor and safe working conditions. ESH is continually in search of suppliers around the globe that offer unique merchandise. ESH delights in the ability to foster relationships with disadvantaged areas of the world and effectively help communities end cycles of poverty.
"Eco friendly furnishings should be affordable to the masses without sacrificing style or quality," explains CEO, Glad Burgio. "Eco Stylish Home is just getting started. We are excited for the future and are working hard to provide product with eco value."
Eco Stylish Home provides a complete line of home furnishings and décor for the eco-conscious consumer. ESH curates the best of textiles including organic cotton and bamboo, the world's most renewable resource. Launched in September 2011, ESH is located in the heartland of America, Branson, MO. They can be reached toll free at 866-997-3434 or http://www.EcoStylishHome.com.