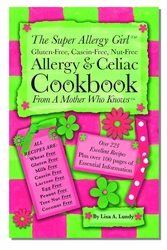 Buffalo, NY (Vocus) July 11, 2009
An estimated 20 percent of children in developed countries suffer from the scourge of eczema, and many adults are affected as well. New research shows that those with this skin condition are more likely than other children to also be labeled as ADHD, having difficulty behaving appropriately and focusing. In a letter published in the Journal of the American Medical Association (February 18, 2009) German researcher Jochen Schmitt and colleagues describe their work that links eczema and ADHD.
Researchers around the world are investigating many different triggers and treatments. Among the likely causes are: food allergies, environmental allergies, food additives including dyes, sodium benzoate and monosodium glutamate, hard water, acetaminophen (Tylenol, Datril, Tempra), excessive use of antibacterial soap, and latex and nickel allergies.
One resource for those dealing with eczema is the Feingold Association, a non-profit support group which helps families find their favorite foods in more natural versions, free of additives like dyes. The synthetic dyes so widely used in foods in the United States are created from petroleum; in fact, most of them originate in petroleum refineries in China. They have been found to trigger symptoms in ADHD in children, and recent research in Southampton, England shows that they can affect all children, not only those who have a diagnosis of ADHD. As a result, the British government is calling for the removal of these additives from the food supply and supermarkets in that country have already begun doing this.
You can watch an excellent video of Jane Hersey, Director of the Feingold® Association talking about the health effects of food additives here. As one of the foremost experts on food additives in the U.S., this video shows parents that there are easy alternatives available on the market today free of harmful additives, preservatives and dyes.
Another possible trigger for eczema is a chemical referred to as "salicylate." Salicylates are found in medicines - including aspirin - and they occur naturally in some foods such as apples, oranges, grapes, etc. The Feingold Association also provides information for salicylates-sensitive people, researching thousands of brand name foods to identify products that are suitable. The Association publishes these lists in books, and updates the information ten times a year through their newsletter and other resources. See http://www.feingold.org .
People who suffer from eczema are prone to have allergies and asthma; happily, many of the natural treatments that address the eczema have been found to be helpful for these other conditions. For those who seek out help in identifying food allergies, a new book ''The Super Allergy Girl Allergy & Celiac Cookbook'' by Lisa A. Lundy will guide them through the process, and offer practical ways to enjoy favorite dishes, even when many foods need to be excluded. http://www.TheSuperAllergyCookbook.com
Some of the promising treatments for eczema include: vitamin D3, full spectrum light bulbs, omega-3 essential fatty acids, vitamin B12, St. John's wort, and probiotics, among others. The May 2009 issue of the Feingold Association's newsletter, ''Pure Facts'' provides greater detail. To request a free copy of ''Pure Facts'' call (800) 321-3287 or send a request to: free_purefacts(at)yahoo(dot)com.
###