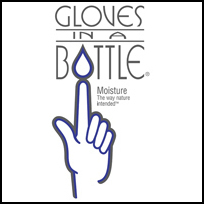 As a dermatologist with many years of experience treating skin problems, I can tell you what the major causes are
Compton, CA (PRWEB) November 28, 2006
It is estimated that one third of the people in the U.S. suffer from skin disease at any given time and, according to research into the economic impact of this problem, it is taking a heavy toll; nearly $38.6 billion dollars are spent annually on healthcare, lost productivity and medications for those with skin disease. Researchers and patient advocates have appealed to the National Institutes of Health (NIH) to increase the funding for dermatologic research, but meanwhile hundreds of dermatologists are recommending use of a shielding lotion - a breakthrough in eczema treatment that could save Americans billions of dollars.
The study, conducted by The Lewin Group and published by the American Academy of Dermatology Association and the Society for Investigative Dermatology, found that the most costly skin disorders - skin ulcers and wounds, melanoma, nonmelanoma skin cancer, eczema and acne - cost $28.2 billion in treatment costs and $10.2 billion in lost productivity. Given that eczema affects an estimated 10 to 20 percent of the U.S. population, it is clear that a large percentage of these costs can be attributed to eczema treatment.
Shielding Lotion, a revolutionary technological breakthrough in dry skin and eczema treatment, may be the answer scientists and eczema sufferers have been searching for. Nearly 80 percent of eczema is due to contact with harsh chemicals - the exact problem shielding lotion addresses, according to Dr. Lisa Benest, board certified general and cosmetic dermatologist in Burbank, California.
"As a dermatologist with many years of experience treating skin problems, I can tell you what the major causes are," says Dr. Benest. "One of them is exposure to irritants and chemicals in the everyday environment. We live in a much more toxic environment today and our skin bears the brunt. When we are exposed to harsh conditions in the environment it can have a very negative effect on our skin. The reason shielding lotions are so effective is that they replace the protective barrier and allow the skin to heal from within. A shielding lotion bonds with the outer layer of the skin and protects it from outside irritants and chemicals, so it will prevent skin conditions from developing or it will help an existing condition to heal."
Dr. Peter Helton, a board-certified dermatologist specializing in cosmetic dermatology, agrees, "Nearly everyone's skin is exposed to harmful chemicals on and off the job. That is why shielding lotions are so important. Severe dry skin conditions need to be treated with prescription medication for the inflammation along with a lotion to moisturize and help heal the skin. With a shielding lotion we find that the skin heals much faster, so the patient needs less medication," says Dr. Helton.
Precisely what effect shielding lotion will have on the U.S. economy is unknown, but it is certain that millions of Americans could reduce their visits to the doctor and their dollars spent on expensive eczema treatment. According to Dr. Benest, "We recommend shielding lotion to our patients and we have typically seen them ask for refills. Often our best indicator that the lotion worked effectively is the fact that they did not come back to the office for another visit - the condition cleared right up."
CONTACT:
Sally Falkow
Expansion Plus, Inc.
323 882 8125
###