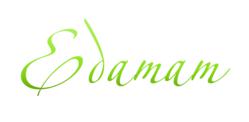 "The widget we're introducing today is part of our mission to organize the world's food knowledge and serve it to people, so they can make smarter choices about what they eat," shared Victor Penev, Edamam's founder and CEO.
New York, NY (PRWEB) May 18, 2012
Edamam, a technology company aiming to organize the world's food knowledge, is launching its Nutrition Information Widget at the TECHMunch food blogger conference in New York today. The widget, available initially only as a WordPress plug-in, solves a problem many recipe creators face. It automatically generates nutritional information for a recipe using Edamam's state-of-the-art semantic technology.
Food bloggers can display calories per serving and macronutrient content for any recipe simply by calling the Edamam widget. Once the widget is installed, the process becomes almost automatic for each new recipe. Existing recipes can also be enhanced with nutritional information by republishing them using the Edamam widget. Blog readers who want more complete information will be able to click through to a full nutritional profile of a recipe on http://www.edamam.com.
Food bloggers can download the Edamam Nutrition Information Widget at http://www.edamam.com/widget and install it in three easy steps.
The Nutrition Information Widget is Edamam's first B2B product, following on the heels of the launch of its critically acclaimed recipe finder. The company plans to launch a number of new products in the coming year, leveraging its semantic food knowledge base.
About Edamam
Edamam is about helping people eat better by making daily food choices simple and easy. The company has set for itself the ambitious goal of organizing all the food knowledge in the world. To that end, it has built a proprietary semantic food knowledge base and is creating a range of consumer and business applications on top of it to solve real-world everyday problems. Its team combines top talent from the digital, food and semantic fields.