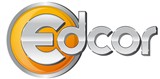 Provides resources to help our customers become smarter consumers when it comes to their educational future
TROY, MI (PRWEB) February 18, 2013
Edcor clients will benefit from the partnership with National Education Alliance, as counseling services will now become available to Edcor's extensive client base. The National Education Alliance Counseling Center will guide Edcor client employees towards degree completion, while saving them both time and money. This support allows students to explore how the college credit they have earned in the past could apply to the offered degrees at hundreds of educational institutions across the nation.
National Education Alliance will benefit from the partnership with Edcor, as they will be able to enjoy discounts offered through Edcor's expansive School Network. Edcor's School Network is a collaboration of regionally accredited colleges and universities across the United States. Depending on the needs of an individual, discounts can save clients and customers thousands of dollars annually.
Adrienne L. Way, CEO and Owner of Edcor said, "The partnership between National Education Alliance and Edcor enhances our world class education services, and provides resources to help our customers become smarter consumers when it comes to their educational future. Providing counseling opportunities for students prior to enrollment, as well as throughout their academic career, gives them the ability to stretch their tuition dollars as far as possible."
"The partnership between the National Education Alliance and Edcor is a perfect fit. Both companies strive to help students stretch tuition dollars. The savings opportunities from both companies extended out to Edcor clients and National Education Alliance members can assist millions of people," stated Shara Wright, President of the National Education Alliance.
The recently formed relationship between both organizations is a win-win, as Edcor's School Network and the National Education Alliance membership expands cost savings opportunities, and students will have easier access to these savings opportunities both before and during their academic careers.
About The National Education Alliance
The National Education Alliance is a group of organizations that work together to assist learners and is committed to providing individuals with the opportunity to pursue their education in the most affordable fashion. By collaborating with institutions of higher learning, employers, professional associations and sponsors, the Alliance seeks to establish programs and negotiate discounts on college tuition to meet the diverse needs of adult learners. For more information about the National Education Alliance, visit http://www.NationalEducationAlliance.com.
About Edcor
As the leader in tuition management solutions, Edcor is widely known as the industry experts. With over 30 years of experience administering tuition programs; Edcor, a woman-owned business has reduced costs, increased efficiency and added measurable value to numerous Fortune 1000 companies. Edcor provides unique solutions that are designed to assemble all of the features and benefits major corporations require, while proactively offering numerous enhancements that will maximize the return on investment, efficiency and cost-effectiveness of a tuition benefits program. Edcor is headquartered in Troy, Michigan.
For more information, please visit http://www.edcor.com or contact us at solutions(at)edcor(dot)com.