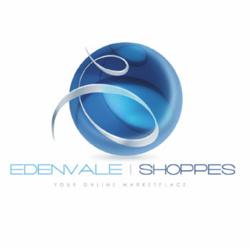 The partnership with ResellerRatings gives a voice to the customer - so they can let us know how we are doing
Green Bay, WI (PRWEB) June 06, 2011
Edenvale Shoppes announced today that it has entered into a relationship with ResellerRatings, to offer its customers yet another venue for feedback and suggestions.
"Our approach is simple. Provide quality products as part of an excellent Customer experience" said Jesse Akre, President of Edenvale Shoppes. "When someone visits one of our websites, a key piece to our continuous improvement initiative is to interact in a way with the customer just as if they were in a traditional Brick and Mortar retailer. This goal keeps us very focused on delivering Tier 1 Customer Service as well as providing custom cutting edge technology that facilitates an effective and secure purchase experience. The partnership with ResellerRatings gives a voice to the customer - so they can let us know how we are doing."
"With this latest in a series of strategic partnerships, Edenvale Shoppes is forcing itself to focus even harder on getting better at what we do" Jesse Akre adds. "The Team at Edenvale Shoppes prides itself in delivering a top notch experience. We know we can always get better – and now we can better listen to our best critics."
Edenvale Shoppes is a leading internet retailer of niche home and patio décor items, home furnishings, as well as premium furniture for your home or patio. For more information on Edenvale Shoppe's products, visit one of their premium retail sites.
About Edenvale Shoppes
Since Edenvale launched its first patio furniture site in 2003, it has made great strides towards a goal of being one of the premiere internet retailers of niche home and patio décor items, home furnishings, as well as premium furniture for home or business. For more information on our products, visit one of the links below:
Home is everything, so Edenvale Shoppes offers furniture and accessories that you will love to have. The products Edenvale offers will suit anyone's needs and allow them to express their true style. Maybe you are looking for casually elegant End Tables to give your living room timeless style. Or maybe it is a classic Console Table that you're living room or den area needs. If you like to entertain, treat yourself to one of many Coffee Tables or Sofa Table styles to make entertaining friends and family new and exciting. Our selection of Kitchen Tables will embellish your dining areas with a distinct statement for your family and guests to admire. The variety of Teak Furniture at More Than Teak will make relaxing easy. Our wide selection of Cabinet Hardware will put the finishing touch on any Kitchen or Bathroom Project. So no matter what products you are looking for, come visit one of our sites today. You will be glad you did.
Edenvale Shoppes was formed with a simple premise: To be one of the leading Home and Garden Furnishings and Decor e-Commerce companies…Period. To do this we knew we had to do three things well:
Offer a wide range of Products from Leading Manufacturers.
Have Websites that not only attract - but also captivate.
Have Customer Service and Customer Support second to none.
And since early 2003, Edenvale Shoppes Furniture has successfully executed that plan - and continues to do so. Today, Edenvale is one of the e-commerce leaders with over 40 sites in the Niche Home Furniture, Patio Furniture and Home Décor marketplace. Edenvale Realizes that not every desire can be quenched, nor every customer absolutely satisfied. But they do know that having a "Do it better and faster" mentality continuously impacts everything; the result - a more satisfied customer. So no matter what products you are looking for, come visit one of Edenvale Shoppes' sites today. You will be glad you did.
Edenvale Shoppes LLC - A BBBOnline certified and approved company.
About ResellerRatings: 15 Years of Trust
Our mission is to offer first-hand customer accounts of online retailers to highlight the best and help shoppers avoid the rest, and to help great retailers excel. In 1996, two years before Google, there was ResellerRatings. The original founder guides the site today, and our company has grown into a passionate team.
Respected by 1,250 Retailers Who Embrace Customer Reviews
More than 1,250 retailers, including top brands like B&H Photo, TigerDirect, 1800PetMeds, and Newegg.com, participate at ResellerRatings to monitor reviews and resolve issues. Our participating stores do billions in annual sales.
Customer Service Is a Two Way Street
Although 80% of our reviews are positive, issues with online purchases do arise. ResellerRatings acts as a catalyst to resolve customer issues, and we encourage and facilitate communication between retailers and their customers, since retailers can contact reviewers to resolve issues or flag reviews from non-customers. What's more, we encourage retailers to sample ALL of their customers using our exit survey, to maximize reviews volume and accuracy of ratings.
###