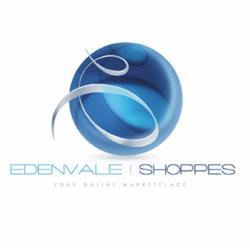 We are very pleased with the increase in the conversion rate
Green Bay, WI (PRWEB) May 07, 2012
Edenvale Shoppes announced today that it just finished it's migration of its recently added SimplyTableLamps.com from the Yahoo Merchant Platform to its own in-house ecommerce technologies – resulting in a 15% increase in Conversion.
"With the addition of the Barnes & Wagner organization to the Edenvale Shoppes family in 2011 – we knew we would see fantastic results in the migration of their Home Lighting and Fireplace websites to our ecommerce platform," said Jesse Akre, Edenvale Shoppes President and Chief Executive Officer. "This is the 14th site we have successfully moved from Yahoo. And again - we have seen an immediate increase in consumer page views – time spent by the visitor on the site, as well as a substantial drop in the bounce rate associated with organic and paid search traffic; thus resulting in an substantial increase in conversion. The migration to our own technologies also allows us to add needed functionality - only available to the Yahoo platform via third party providers; which many times is cost prohibitive. We are very happy with the results thus far. The visitor has the ability to view more products with less effort – translating into positives for everyone."
"Edenvale tirelessly focuses on a better customer experience – especially when it comes to site design and functionality," said Jennifer Akre, Chief Marketing Officer at Edenvale Shoppes. "Navigation choices, featured products, as well as overall product mix are just a few of the key ingredients to a successful ecommerce experience. The increased conversion on SimplyTableLamps.com tells us we are going in the right direction."
"Site design and usability are just two of the many aspects of our global Customer Satisfaction effort at Edenvale Shoppes," Jesse Akre adds. "Keeping the customer first and foremost in our business is one of the main reasons for the growth we continue to see at Edenvale."
About Edenvale Shoppes
Since Edenvale launched its first patio furniture site in 2003, it has made great strides towards a goal of being one of the premiere internet retailers of niche home and patio furniture and furnishings. With over 40 ecommerce sites and its own proprietary technology, Edenvale Shoppes and its "Do it better and faster" approach continuously strives for improvement; the result - a more satisfied customer. For more information on our products, visit one of the links below:
Home is everything, so Edenvale Shoppes offers Furniture to, home lighting, fireplace, and home décor accessories that you will love to have. The products Edenvale offers will suit anyone's needs and allow you to express your true individual style. Maybe you are looking for casually elegant End Tables to give your living room timeless style. Or maybe it is classic Pendant Lighting that you're dining room or kitchen area needs. If you like to entertain, treat yourself to one of many Accent Tables or Garden Benches to make entertaining indoors or outdoors with friends and family new and exciting. Our selection of Kitchen Dining Tables will embellish your dining areas with a distinct statement for your family and guests to admire. The variety of Teak Patio Furniture at More Than Teak will make outdoor relaxing easy. Our wide selection of kitchen cabinet hardware and Fireplace Accessories will put the finishing touch on any home decor project. So no matter what products you are looking for, come visit one of our sites today. You will be glad you did.
Edenvale Shoppes - A BBB Online certified and approved company.
Edenvale Shoppes is rated as "Excellent" in Customer Service by STELLAService.