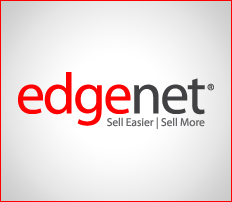 Choosing Ezeedata is part of our initiative to increase sales, drive operational efficiencies and increase the quality of product information and how it is represented to
customers
Atlanta, Georgia (PRWEB) September 29, 2011
Edgenet, Inc., the leader in product data feed optimization, has agreed to manage and certify product data for Fastenal, one of North America's largest industrial and construction supplies distributors. "Choosing Ezeedata is part of our initiative to increase sales, drive operational efficiencies and increase the quality of product information and how it is represented to customers," said Scott Camp, Fastenal's Executive Vice President of Product and Procurement.
Edgenet's Ezeedata continues to gain industry notice from suppliers, retailers and search and shopping engines as consumer demand for high‐quality product information rises. Ezeedata collects, improves and certifies product data – and then delivers it mapped specifically for network recipients or to any recipient the supplier wants.
Fastenal represents another widely‐respected partner for Edgenet, which has added several key
retailers to its massive network of suppliers, retailers and search engines in recent months.
Today, more than 80% of consumers research online before a purchase. The increased consumer demand for product data – from images to details to marketing copy – has hastened Edgenet's rise to industry leader in data feed management. Ezeedata boasts unique product data feed optimization that offers unparalleled value to retailers and suppliers alike.
ABOUT EDGENET
Edgenet is a technology company that provides applications and services to help companies sell easier and sell more.
A privately‐held company with offices in Nashville, Atlanta, and Milwaukee, Edgenet leads the way in the areas of data services, guided selling and marketing solutions. Edgenet's products are used by top retailers, distributors, web sites and suppliers throughout the retail industry.
Consumers and businesses want details about your products. Edgenet organizes that product
information to increase sales – like creating a solution that allows your website to guide visitors to the product that meets their needs, or creating a system we call the Edgenet Network which connects businesses which produce products, those that sell them, and the companies that distribute them.
The Edgenet Network provides unparalleled quality, breadth and value. Learn more about the Edgenet Network at http://www.edgenet.com.
###