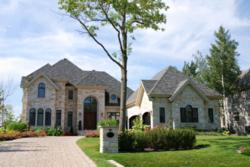 We're experiencing a pattern of success we haven't seen in years when it comes to maximizing the profits of our home-selling clients, many of whom are taking in tens of thousands above what they thought they'd receive for their home.
Los Angeles, California (PRWEB) June 10, 2013
Edie Israel, a Yorba Linda real estate agent with decades of experience catering to satisfied Orange County home buyers, reports that the Yorba Linda home-selling market is flourishing in early 2013, with recent analytics reports seeing the median Yorba Linda home list price jump to nearly $900,000 in the first week of June, and a steady decrease in home inventory occurring year-over-year—all signs that there are major benefits to be reaped for Yorba Linda homeowners who want to sell but have been waiting for the kind of economic turnaround that the housing market is currently providing.
A June 3, 2013 data report from Irvine, California-based analytics company Altos Research saw the median list price for Yorba Linda homes at $888,000. In line with the upswing the national housing market has seen of recent, that list price is up roughly $175,000, or 20 percent, from the same time last year. Inventory for Yorba Linda homes has also been declining at a fairly consistent rate over the past year, with the June 3 report citing 183 properties listed, down from about 250 year-over-year.
What this all means is that Yorba Linda homes are heavily in demand, and sellers who find the right real estate agent are often yielding even more than their initial asking price—a phenomenon that was unheard of during the recession. To give this statement a face, Edie Israel points to data of nearly 30 homes she's helped sell in the Yorba Linda real estate circuit in the last six months alone. Israel is clearly outperforming other Yorba Linda real estate agents, in that she's helped these clients sell their homes within an average of 51 days on market (DoM). That's in comparison with a DoM of 94 for Yorba Linda as a whole, according to Altos.
Also, a large majority of Israel's clients have either sold their home at or above the value which they initially listed it for. Take, for example, a charming 3,200 square-foot home in the East Lake Village Homes development that recently sold for $804,000 in late April. The seller of that home made an additional $15,000 simply by working with an experienced Yorba Linda real estate professional like Edie Israel who knew that such a desirable home would bring in multiple above-listing offers. Then there's the $21,000 on top of an original asking price of $599,000 that Israel netted for a client selling a three-bedroom on Van Gogh Way in late March.
"I've seen the ups and the downs of this market over the past 20 years," says Israel. "And I'm pleased to say that right now the Edie Israel Team is experiencing a pattern of success we haven't seen in years when it comes to maximizing the profits of our home-selling clients. Yorba Linda is an amazing community, and one that all its residents are proud to call home. The recent housing boom has only highlighted this fact as we help more clients every month in this upwardly mobile market."
About the Edie Israel Team:
An award-winning Yorba Linda real estate agent, Edie Israel has been in the business for more than 20 years. Her team of Yorba Linda real estate professionals works with sellers and buyers in all parts of Orange County, producing some of the Southern California real estate market's most desirable opportunities. To learn more from a member of Edie Israel's team about buying and selling in the pristine Yorba Linda community, call 714-623-3543.