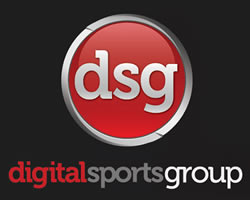 It was today the turn of Edin Dzeko to see his official PFA Profile.
Manchester (PRWEB UK) 13 October 2012
Digital Sports Group are today launching the PFA Profile of Manchester City striker Edin Dzeko. DSG became the official digital partner of the Professional Footballers Association (PFA) earlier this year and have since launched a number of Player profile fan pages on social media site Facebook as well as providing official player pages on their football news site football.co.uk. It was today the turn of Edin Dzeko to see his official PFA Profile.
Manchester City confirmed on 3rd January 2011 that a fee of £ 27,000,000 had been agreed with Wolfsburg for Edin Dzeko. At the time it was Manchester City's second highest transfer figure. He signed a four and a half year deal at The Etihad. With a lot of speculation surrounding Dzeko's future at Manchester City the striker proved his worth on the final day of the season. Scoring a 92nd minute equaliser against Queens Park Rangers – a catalyst for his side to go on to win the Barclays Premier League. With 40 caps to his name on the International level with Boznia and Herzegovina – he is a seasoned international. With 24 international goals he is the leading goal scorer in the history of Boznia and Herzegovina. As well as being an accomplished footballer in The Barclays Premier League, Edin also studies at the University of Sarajevo. He will study sport and physical education. Following Manchester City's title winning campaign – Dzeko's agen rubbished reports that he would leave City.
Head of Operations at DSG, Matthew Tait had this to say "Dzeko will have no shortage of fans after his impressive performances for Manchester City."
"Of course a player with Dzeko's talent requires a certain level of respect and responsibility and he is sure to be a major hit with fans on Facebook."
Digital Sports Group will provide further PFA player profiles for every professional footballer in England as well as the latest football results. The Edin Dzeko Facebook Page is now live.