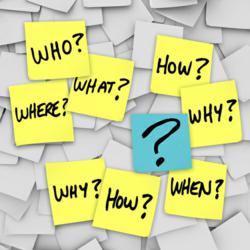 In the end it's about truth, and that's what we do, help investigators and lawyers find and wield the truth
New York, NY (PRWEB) January 08, 2013
The tragic Sandy Hook Shooting, which captured the nation's attention last month, was a heart-wrenching reminder that the unthinkable can occur at any time. But no matter how tragic, or brutal the crime, when the dust finally settles it's up to investigators to piece together as much of the puzzle as possible to answer the one question most begging to be answered - why? In today's world, that means digital evidence comes front and center. Joe Caruso, founder and CEO/CTO of Global Digital Forensics, has been tasked countless times to connect the dots after the fact and explains how the situation in this high profile case can be used as a lesson for investigators and litigators in their pursuit of the truth in this digital age.
"In this case, Adam Lanza took deliberate actions to destroy his hard drive in order to thwart subsequent investigators," said Caruso, " making this a perfect microcosm of what eDiscovery (electronic discovery) has become and the abundance of other sources of Electronically Stored Information (ESI) which can hold the answers most likely to make or break a case."
"Now, let me say right off the bat that I have not been privy to any more details in this particular case than anyone following the story in the news, but Global Digital Forensics has been called in to assist in a great many cases where suspects have taken extraordinary measures, like Adam Lanza, to cover their digital trail, and successfully tracked down the digital "smoking gun" in a great many as well. While the hard drive can often hold a goldmine of insight and information into an individual's behavior, state-of-mind, interests, relationships and activities, dating back years sometimes, all is not lost if that drive is taken out of the equation, thanks to the very nature of computing today."
"Data in 2013 lives globally. Whether it's hopping an email through providers around the world, to cloud computing and applications, or gaming and social networking, a keyboard and a mouse are conduits to a much larger world than just our PC our laptop, a world maintaining our digital trails in places we simply don't control. Add to the mix other devices like smartphones, tablets and navigation systems, and it becomes very obvious that the vectors for finding digital answers are broad and plentiful, but they are also laden with their own particular pitfalls, making it imperative they all be approached not only with the scientific precision of a computer forensics investigation, but also a constant eye on rules of evidence and accepted eDiscovery practices, because just having data, doesn't mean you have admissible and defensible digital evidence."
"Adam Lanza took measures to cover his tracks by trying to physically destroy his hard drive and the bits and bytes he wanted no one to ever see. But what he probably didn't count on is just how fine the comb can get when resources, both human and monetary, are basically without limits, as in a case that gripped an entire nation and shook it to its foundation. Grieving families and friends, concerned parents and educators, and even politicians all want answers, no matter the cost. That means if he had a smartphone with built in geo-positioning capabilities for instance, every location he visited will be retraced, many people will be questioned and timelines of what he did in the physical world will all be laid out, and each pin in the map can potentially lead to a breakthrough with good old fashioned legwork."
"DHCP (Dynamic Host Configuration Protocol) information will lead to ISPs (Internet Service Providers) being petitioned, as will search giants like Google, email hosting services and possibly gaming and social networking sites, which all maintain more extensive records than most people ever imagine, and every piece of data will be sifted, analyzed and correlated to produce relevant information to be used by investigators to recreate his past. To varying degrees, and depending on the unique merits of a case, that is what lawyers and investigators can look forward to in almost every case in 2013, a typhoon of potential digital evidence out there that just needs a knowledgeable and competent computer forensics specialist to help them sniff it out, sift through it and put together timelines and player lists to give them the most complete picture possible, while getting the most bang for their investigative budget dollar and maintaining admissibility and defensibility every step of the way. In the end it's about truth, and that's what we do, help investigators and lawyers find and wield the truth."
For a free initial consultation with a Global Digital Forensics digital evidence specialist, call 1-800-868-8189. Or, for more information visit http://www.evestigate.com.
*Global Digital Forensics is a recognized leader providing cutting edge solutions in the fields of computer forensics and eDiscovery. With offices in 16 US states and 30 offices around the world, GDF is positioned to react quickly and efficiently with a staff of highly qualified and experienced specialists. Many Fortune 500 companies have trusted GDF with their most sensitive situations. GDF has the technology, skill and experience to ensure any computer forensics tasks and/or eDiscovery needs are handled in a highly cost effective manner, while always ensuring exceptional, defensible results.