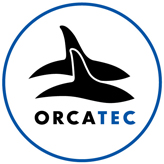 Review isn't something that's just done after the first pass in eDiscovery. It needs to be incorporated into every step of the process so that it can be done on the fly. That's what attorneys wanted, so that's what OrcaTec did.
Atlanta, GA (PRWEB) January 31, 2012
OrcaTec today announced that it has expanded its OrcaReview tool as part of its OrcaTec Document Decisioning Suite™, further increasing its ability to provide eDiscovery from data collection through production. Demonstrating the company's rejection of the traditional eDiscovery EDRM model, OrcaReview now allows tagging, review and redaction in the first-pass review step of the eDiscovery process, not just on second-pass review.
"Our customers have said that when you see something on first-pass review that you know is going to be a key document, a privileged document or a document that a particular person needs to review, you ought to be able to tag it that way. Plus, predictive coding ought to see the tag, remember it and offer to apply that tag to every document it believes is similar," said OrcaTec CTO and Chief Scientist Herbert L. Roitblat, Ph.D. "So that's what we made happen."
"Review isn't something that's just done after the first pass. It needs to be incorporated into every step of the process so that it can be done on the fly," Roitblat said. "That's what attorneys wanted, so that's what we did."
In the traditional EDRM model, processing, review and analysis are three different modules. OrcaTec rejects that notion, providing processing, review and analysis capabilities simultaneously.
The newest version of OrcaReview provides a clean, visually based, color-coded workflow for tagging, foldering and work assignments, including:

Bulk tagging, including concept-based bulk tagging or tagging during predictive coding
Single tagging
Multiple tagging for different matters – this works especially well with OrcaTec's subscription model, in which firms can do tagging for one question, and then tag differently for a different question, all without paying any additional fees.
OrcaReview also includes:

Color-based redaction with comprehensive image manipulation including, at the user's request, automatic redaction of particular data facets, such as Social Security numbers and phone numbers
Annotation (post-it note style)
Markup
Automatic generation of privilege logs
Another key to OrcaReview that customers wanted was extremely comprehensive review history.
"We show in the reviewing history every key stroke every attorney makes, including how long it took to make a decision," said Roitblat. "If an attorney doing predictive coding has been marking documents as responsive or nonresponsive every few seconds, and then you run into one where she first says yes, then says no, then says yes again, you know that document is questionable. Or, if she takes several minutes to make a decision, that's also a good thing for the next reviewer to know."
OrcaReview is one of the tools in the OrcaTec Document Decisioning Suite that were all developed to work together, and include OrcaSearch, OrcaCluster and OrcaPredict. These tools provide predictive coding, concept search, analytics, visual "sonar" showing how people in the company interact, and concept-based clustering that automatically updates as new information is added to the data collection. All of the OrcaTec tools are now available on an unlimited basis via a monthly subscription.
Roitblat who is known as the father of concept search and a pioneer in predictive coding, said he made the additions to OrcaReview to address real issues that attorneys have. "When you're getting to the point that you are reviewing the relevant documents in the matter, not just the noise, that's when you really start developing the story that you're going to tell in court," said Roitblat.
"We understand that the ultimate point of eDiscovery is not a techie discussion about which document goes where," he said. "EDiscovery is ultimately about companies understanding the cases for and against them, and providing trial attorneys the ammunition they need to go to court and convince a jury."
Atlanta-based OrcaTec delivers products and services for visually, defensibly and automatically revealing information that is precise, insightful and expert-driven from large collections of electronic documents. Beyond keyword searching, the concept-based OrcaTec Document Decisioning Suite™ is especially useful in eDiscovery, GRC (Governance, Risk and Compliance), or anywhere documents have to be identified, categorized or understood. Cut review time from weeks or months to just days, with demonstrably high levels of accuracy and transparency, using predictive coding, concept search, visual clustering and much more for no additional cost. See how OrcaTec is reinventing eDiscovery with all-in-one smarter predictive coding, ECA and review for one flat monthly fee at http://www.OrcaTec.com or by calling 888-355-2200 x.2.
###