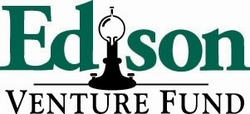 Edison's extensive network and deep knowledge of the payments sector have been instrumental in our expansion.
Lawrenceville, NJ (Vocus) June 30, 2010
Edison Venture Fund announced completion of a $1.2 million follow-on investment for In Person Payments (IPP) headquartered in Fairfield, NJ. Prior investors participated in this Edison led $2.3 million financing. Edison's cumulative investment in IPP is $11 million. The use of proceeds will expand marketing, sales, products and working capital.
IPP provides financial services to the cash-preferred consumer through over 12,000 agents located in major metropolitan areas. The payment platform supports a network of independent neighborhood-based convenience stores, national grocery chains, wireless retailers and financial services centers. Cash paying customers receive reliable and safe electronic bill payment services. IPP also offers international bill payment, prepaid wireless and long distance, and other financial services. IPP collects payments on behalf of utilities, telecommunications providers, government agencies, and many other service providers.
"Management combines industry knowledge and entrepreneurial dedication," stated Chris Sugden, Edison Managing Partner and member of IPP's Board of Directors. "IPP is a leader in walk-in payment services. The company is well-positioned for accelerated growth and as an innovator providing financial services to the cash-preferred consumer."
"Edison's extensive network and deep knowledge of the payments sector have been instrumental in our expansion," observed Ron Averett, CEO.
Edison has invested in 34 Financial Technology companies. Successful exits include Best Software, DPM, Edgetrade, E-Transport, Incurrent, Longview Solutions and Princeton Financial. Active portfolio companies include Archive Systems, Billtrust, Blue Cod, Business Financial Systems, Correctnet, FolioDynamix, Gain Capital, Liberty Tax, Neat, Scivantage, Tangoe and TraderTools.
Edison has invested in 43 New Jersey based companies including CheckPoint HR, Cybershift, Exclaim, iContracts, JGI, Lognet, RedVision, Sela2, Sentrx, Systech, and Voxware. Successful exits include Connextive, Danyl, Dendrite, DSET, MDY, QSS, and Taratec.
About Edison Venture Fund
Established in 1986, Edison partners with entrepreneurs, service providers and other financing sources to build successful companies. Edison provides capital and value-added services to late stage ($5 to 20 million revenue), information technology businesses. Initial investments range from $5 to 8 million. Edison typically serves as the sole or lead investor in financings up to $10 million. In addition to providing expansion capital, Edison funds management buyouts, recapitalizations, spinouts and secondary stock purchases.
Edison's investment professionals are based in Lawrenceville, NJ, New York, NY, Needham, MA and McLean, VA. Industry specialties include application software, communications, financial technology, interactive marketing, and healthcare IT. Edison's successes include Axent, Dendrite, InSoft, MathSoft, POMS, Visual Networks, VirtualEdge, Vocus and many other information technology leaders, which have a combined market value exceeding $5 billion. Edison currently has $550 million under management and is actively making new investments. http://www.edisonventure.com
About IPP of America (IPP)
IPP is a leading provider of retail electronic payment services operates the largest national network of independent neighborhood-based payment centers, providing reliable and safe electronic payment services to cash paying customers. Through their Payment Settlement Network, IPP authorized payment centers offer a wide array of alternative financial services including electronic bill payment, prepaid long distance and prepaid wireless options. The company's payment center network currently extends to over 8,000 locations nationwide. For more information visit us at http://www.ipppays.com.
###