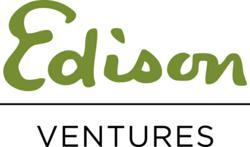 Lawrenceville, NJ (Vocus/PRWEB) January 05, 2011
Following a year of seven exits plus the IPO of Gain Capital (NYSE: GCAP), and 23 investments, including the first four initial investments in Edison's newest fund, EV VII, the firm recognized three individuals that contributed greatly to 2010's success with promotions.
The General Partners of Edison Ventures are pleased to announce the promotions of Michael Kopelman and Tom Vander Schaaff to Partner and Lenard Marcus to Principal.
"Michael Kopelman leads one of Edison's fastest growing sectors in e-Commerce and Consumer. His board leadership and management guidance contributed to a 4X exit of TrueCommerce," observed Chris Sugden, Edison Managing Partner.
"Tom Vander Schaaff led diligence of 75 investments during the past six years. Tom's innovations significantly improved our analysis process ," stated John Martinson, Managing Partner. "Lenard Marcus has played a key role on Edison's Healthcare IT team. He led our expansion into the payer and provider landscape," continued Martinson.
"All three are rising stars in the VC industry. They bring domain expertise, industry contacts and significant value-add to our portfolio companies," continued Mr. Sugden.
Michael Kopelman joined Edison in 2005 after interning with the firm while attending business school at The University of Pennsylvania Wharton School. Kopelman championed 5 new investments, served on 6 boards and led 12 financings. Kopelman is currently a director of Correctnet, Neat, SellMyTimeshareNOW and Sonicbids. Michael resides with his wife and two children in Villanova, PA.
Tom Vander Schaaff manages Edison's analysis team that evaluates investment opportunities, follow-on investments and exits. Tom served on 3 boards and is currently a director of Blue Cod Technologies and SmartAnalyst. Tom earned a BSE in Engineering and Management Systems from Princeton University. He resides with his wife and two children in Lawrenceville, NJ.
Lenard Marcus joined Edison in 2005 as a Business Development Associate. He was promoted to Investment Manager in 2006, sourcing and analyzing new investment opportunities in the Virginia/Maryland region. As Principal he is a member of Edison's Healthcare IT team, and covers the security sector. Lenard earned a BS in Industrial Engineering from Stanford University and MBA from Columbia Business School. Lenard resides with his wife in Reston, VA.
About Edison Ventures
Established in 1986, Edison partners with entrepreneurs, service providers and other financing sources to build successful companies. Edison provides capital and value-added services to late stage ($5 to 20 million revenue), information technology businesses. Initial investments range from $5 to 10 million. Edison typically serves as sole or lead investor. In addition to providing expansion capital, Edison funds management buyouts, recapitalizations, spinouts and secondary stock purchases.
Edison's investment professionals are based in Lawrenceville, NJ, Needham, MA, New York, NY, and McLean, VA. Industry specialties include interactive marketing, financial technology, healthcare IT application software and communications. Edison's successes include Axent, Best Software, Cambridgesoft, Dendrite, GAIN Capital, Marcam, Mathsoft, Virtual Edge, Visual Networks, Vocus and many other information technology leaders, which have a combined market value exceeding $5 billion. Edison Ventures currently manages over $650 million and actively making new investments. http://www.edisonventures.com
Contact:
Tricia Bradley
609-873-9224
Edison Ventures
1009 Lenox Drive #4
Lawrenceville, NJ 08648
609-896-1900
609-896-0066 (fax)
###