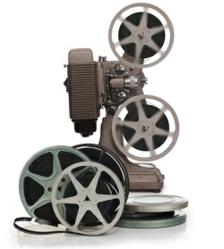 We are the products of editing, rather than of authorship.
-George Wald
(PRWEB) June 29, 2013
Businesses looking to outsource video and audio editing to an external organization with the know-how and the technology to provide great results can now subcontract their most important projects to Video Caddy. The cutting-edge creative service with a newly-launched website provides a wide range of storyboarding, audio editing and animation services at competitive rates for promotional and corporate purposes, and has over ten years of experience working with clients across the globe. The service is particularly well placed to satisfy wedding video editing, music video editing and advertising or brand video editing needs.
"At Video Caddy, we are dedicated to providing clients with the bespoke editing services they need, and have experience working on a range of projects for SMEs and the big-name corporations," says Sr. Art Directory of Video Caddy. "Our new website makes it easier than ever for potential clients to navigate and find out more information about our range of services, and with such extensive experience behind us, we are positive that we can meet any complex demands or projects that come our way."
Emerging technologies such as cloud computing and storage means outsourcing projects such as video and audio editing is highly popular right now in the worlds of marketing and advertising. Outcome-based price structures are also making it more cost-effective for businesses to outsource projects like this to organizations with the know-how, such as Video Caddy. There are also expert predictions which state that video promotion will perform even more strongly in the coming years; placing a 30 second video on a website which explains to brand and their services is often more effective than reams of text performing the same function, and video is also used across the popular social media platforms and sharing sites more effectively than any other medium.
Their vast range of services provided by Video Caddy also makes it convenient for businesses to order complex combinations of projects that will create full advertising schemes; for example, a company which wanted to create an animated character to head-up their brand, and have the character accompanied by a radio jingle which can also be used in a short video segment, would only need to outsource to one company, who can fulfill all of their needs.
An expert team of editors, animators, and artists at Video Caddy have many years of experience working with the most advanced technology currently available. They presently use Adobe Premiere, Final Cut Pro and Edius to carry out the high-quality video editing services that will make any marketing or promotional campaign complete.
For more information about Video Caddy's extensive array of services, visit http://www.videocaddy.com/
About Video Caddy: A brand of Flatworld Solutions, Video Caddy has over ten years of experience in providing the highest quality audio and video editing services, Video Caddy is proving to be the number one solution for outsourcing marketing and promotional media for clients across the globe.