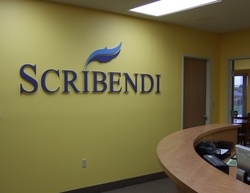 (PRWEB) February 18, 2010
Scribendi.com announced today that it has been awarded ISO 9001:2008 Certification from the International Organization for Standardization. Scribendi.com becomes one of the first companies in the document revision industry to receive this accreditation, which recognizes the company's quality management procedures.
"Receiving ISO 9001 certification is huge for us,'' says company Vice-President Terence Johnson. ''It validates all the hard work that each member of our team puts in to providing a top quality proofreading service to every customer. Meeting all the certification requirements has also prepared our business processes to scale up rapidly as we grow."
Scribendi.com was awarded certification after passing an independent third party audit in December. In order to stay certified, Scribendi.com must perform regular internal audits, as well as engage in continuous improvement.
About ISO
The International Organization for Standardization is the world's largest developer and publisher of International Standards. ISO is a network of standards institutes from 163 countries and is a non-governmental organization. For more information on ISO, please visit http://www.iso.org.
About Scribendi Inc.
Scribendi Inc. is the global leader in the online professional editing and proofreading industry. Founded in 1997, Scribendi Inc. is a privately-owned corporation based in Chatham, Ontario, Canada. Scribendi Inc. provides proofreading services to individuals, corporations, NGOs, and government organizations. For more information about Scribendi Inc. and their services, please visit http://www.scribendi.com.
###