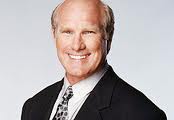 We bring the best in informative programming to our viewers.
Coral Springs, FL (PRWEB) April 08, 2013
Editions TV is excited to announce today that editor Dave Blair has joined the show as it expands its operations and personnel. Blair comes with a wealth of experience within the film and television industries, having spent the last 15 years working with various advertising agencies on national commercial accounts. He will be one of the exceptional editors who make the informative program one of the best in the nation.
Blair, a Southern California native, has worked on many top-notch campaigns since moving to the South Florida area in 1994. He has worked with Canvas Films, Zimmerman and Partners Advertising, and AdCraft Productions as an editor. He has extensive editing experience in the coveted skills of Final Cut Pro, After Affects, Photoshop, Redcine X, and more. In addition, Blair is an accomplished cameraman who has shot several short films and promotional web materials.
Jim Nicolas Veser, Senior Vice President of Production for the Editions TV show said, "We are proud to have Dave join us. He is a highly experienced film editor whose knowledge will be beneficial to every aspect of our business." Editions TV welcomes Blair and is sure his years of experience and professional skills in the industry will make the TV show better than ever.
Editions TV with Terry Bradshaw is an entertaining and informative show which covers topics ranging from home and lifestyle to business and the environment. The show is hosted by NFL Hall of Fame recipient Terry Bradshaw. Bradshaw once said about being the quarterback of the Pittsburgh Steelers, "Imagine yourself sitting on top of a great thoroughbred horse. You sit up there and you just feel that power. That's what it was like playing quarterback on that team. It was a great ride." The show is broadcast on many national and regional cable television networks throughout the United States and Canada, and is a Telly-award winning production. Visit it on Facebook, Twitter, About.me or Pinterest.