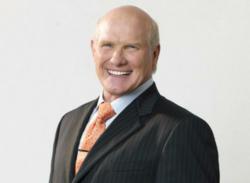 The difference on credit reports to get from good to excellent is very small. A few tweaks is all it takes.
Coral Springs, FL (PRWEB) December 05, 2012
Anyone shopping for a mortgage loan knows that having good credit is not enough these days. It takes excellent credit to get the loan and save thousands of dollars. Lenders are not even lending to those who had better than good credit before due to fear of losing money like they did during the financial crisis. The producers of Editions TV review the three simple steps it takes to build excellent credit and offers tips and tweaks to get there.
Everyone knows paying your bills on time is a positive factor in getting good credit. It is equally important to pay credit card balances in full before the due date, as that is when the lender reports the balance to the credit agencies. Also, the length of a person's credit history as well as a mix of loan types helps. These and other little known hints to reaching a great credit score are revealed for the benefit of the audience. Learn what will boost a credit score, how to cut household expenses and reduce debt and live a more stress-free life. Excellent credit can shave thousands of dollars off of a mortgage loan and allow the buyer to negotiate a better deal. How one gets from good to excellent is explained on the first-rate, educational show.
The program is hosted by former Pittsburgh Steelers quarterback Terry Bradshaw. His enduring popularity is widespread and keeps him active with pro football co-hosting gigs, requests for motivational speaking and charitable event appearances. He is a best-selling author of three books, a frequent talk show guest and has acted in feature films and comedic television shows. The charismatic and humorous sports personality is well-known for his off-beat sense of humor and frank honesty, which usually garners more attention than he wants.
Editions TV with Terry Bradshaw is an informative program which examines topics that affect the average person in their daily life. It covers engaging materials in various industries such as finance, the environment and home and lifestyle. Hosted by Bradshaw of NFL fame, the show enlightens and entertains the viewer. It is broadcast on regional and national cable television networks throughout the United States and Canada. The program schedule is full with broadcast airings from Vancouver, British Columbia to Shreveport, Mississippi. Visit editionstv.com for more information about the award-winning program, view the air dates or read Terry Bradshaw's bio. Join the interactive fun on the show's Twitter page.