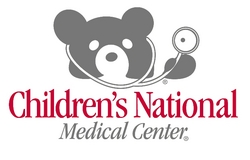 This truly will improve the patient experience.
Washington, D.C. (Vocus) November 5, 2010
Children's National Medical Center today honored the Edlavitch family for their donation of $5 million to fund a state-of-the-art cardiology outpatient clinic. The Edlavitch family has supported the cardiology program at Children's National for more than 25 years.
Irwin and Ginny Edlavitch and Children's National leadership were on hand to celebrate the newly constructed space. Edwin K. Zechman, Jr., president and CEO at Children's National said, "We thank Irwin and Ginny not only for their incredible philanthropy over the years, but for the knowledge, expertise, and guidance they have shared with Children's National through their volunteer service and leadership."
"I became involved because I had close friends that had a child born with a heart problem," said Edlavitch. "And as a board member at Children's National, I saw firsthand how caring and devoted the medical staff was. Fortunately, I was in a position to do something and give back to the community."
The Edlavitch Cardiology Outpatient Clinic, which has been in the planning phase for the last 12 years, integrates the most advanced technology, the highest quality patient care, and safety in diagnosing and treating families in an inviting and therapeutic environment. During the design phase, input from families was incorporated to ensure optimal care.
There was a pressing need for the new clinic space as well, according to Gerard Martin, MD, senior vice president of the Center for Heart, Lung, and Kidney Disease at Children's National. "There were close to 2,500 patient visits per year to the clinic when planning began. This year there will be nearly 7,000 visits to this clinic," Martin said. "Our families will be pleased with a more efficient clinic with expanded space for echocardiography, electrophysiology, fetal imaging, telemedicine, and stress lab. This truly will improve the patient experience."
Children's National Heart Institute brings together a multidisciplinary team to provide specialized expertise for children with cardiac defects. The team includes world-class cardiologists, cardiac surgeons, interventionalists, cardiac intensivists anesthesiologists, adult congenital cardiologists, and fetal heart specialists care for patients, from fetus to adults, with a wide range of congenital heart disease.
Contact Mark Miller, 301-565-8507, mrmiller(at)cnmc(dot)org
About Children's National Medical Center
Children's National Medical Center in Washington, DC, has been serving the nation's children since 1870. Home to Children's Research Institute and the Sheikh Zayed Institute for Pediatric Surgical Innovation, Children's National is consistently ranked among the top pediatric hospitals by U.S.News & World Report and the Leapfrog Group. With 283 beds, more than 1,330 nurses, 550 physicians, and seven regional outpatient centers, Children's National is the only exclusive provider of pediatric care in the Washington metropolitan area. Children's National has been recognized by the American Nurses Credentialing Center as a Magnet® designated hospital, the highest level of recognition for nursing excellence that a medical center can achieve. For more information, visit http://www.ChildrensNational.org, receive the latest news from the Children's National press room, or follow us Facebook and Twitter
###