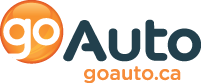 The Go Ford team is comprised of two great dealerships working together to make this a successful month of raising money for a great cause!
Edmonton, AB (PRWEB) November 11, 2011
The Edmonton-based Go Auto Group, with their network of over 23 new and used car dealerships, have pledged their support to Movember 2011. Declaring this month Govember, Go Auto dealers are committed to changing the face of men's health, one car dealership at a time.
Normally, the sight of an entire used car dealership full of half-grown patchy moustaches would put anyone off but it's all for a good cause. Moustache season has arrived and Go Auto is doing its part to raise awareness for men's health. This year there will be more cases of prostate cancer diagnosed than breast cancer. Approximately 93,000 Canadian men will be diagnosed with cancer and an estimated 39,900 will die.
Go Auto new and used car dealerships across Western Canada are participating in "Movember 2011" in an effort to raise awareness for challenges facing men's health. Go Ford's 2 dealerships for example, (Kentwood Ford and Team Ford) have set a lofty goal of $10,000 as their fundraising target with other participating locations setting similar goals. Go Ford's Team Captain Casey Pilip said, "The Go Ford team is comprised of two great dealerships working together to make this a successful month of raising money for a great cause!" Go Ford's page can be viewed here: http://goau.to/sEmWSI
Go Auto has pledged to cultivate genuine 100% facegrown moustaches for 30 days to raise awareness and funds for men's health, specifically prostate cancer. Each participating car dealership has assembled its fearless team of Mo Bro and Mo Sistas to show their support and grow their respective teams. Go Auto would like to formally throw out the challenge to any other new or used car dealership in Western Canada to go toe-to-toe with any one of Go Auto's many Movember teams to see who can raise the most for this worthy cause.
To inquire about participating dealerships, whether looking for a used car or to show support and donate, simply email webrequests(at)goauto(dot)ca to be matched with a car dealership in the area. Alternatively view the list of Go Auto dealerships online to find a Western Canada dealer location.
About Go Auto
Go Auto is the largest automotive network in Western Canada with 23 dealerships (including 14 in Edmonton, AB). The Go Auto Group maintains an inventory of over 4,900 vehicles, an inventory of used and new cars, trucks and SUVs, and represents 15 new vehicle brands: Ford, Dodge, Chrysler, Jeep, Ram, Hyundai, Kia, Mazda, Nissan, Honda, Fiat, Infiniti, Land Rover, Jaguar and Porsche. Go Auto provides a free 90-day/5,000km Lemon Free Guarantee with all certified used models and a Go Card Loyalty Program that rewards referrals with a $500 credit to the referrer and a $500 discount for the referee. A 30-Day Exchange Privilege and Guaranteed Price Policy are also just a few of the reasons Go Auto is a recognized leader in customer satisfaction and retention.
###