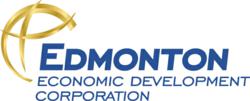 Edmonton, Canada (Vocus/PRWEB) February 25, 2011
City Council and Edmonton Economic Development Corporation (EEDC) are pleased to announce the appointment of Doug Cox and Paul Ingram to EEDC's Board of Directors. They will be officially appointed at EEDC's annual general meeting in April.
"We're thrilled to welcome our two new directors," says EEDC Chair Henry Yip. "As leaders in the community with tremendous expertise, they will be a valued complement to the board."
Doug Cox, CEO and Owner of Touchstone Holdings Ltd. Is a highly respected member of Alberta's business community. Cox created Touchstone Holdings Ltd. as an investment holding company and provider of private equity capital. Doug is President and CEO of subsidiary Nunastar Properties Inc., one of the largest property owners and managers in Canada's northern territories and is a Founder and Chairman of subsidiary Grandview Exploration Inc., an oil and gas exploration and production company in Calgary. As an Edmonton based investor and entrepreneur focused on economic development, Doug brings extensive business savvy and knowledge of diverse industries important to growth and future opportunities in the Edmonton region, Alberta, and Canada's north.
Paul Ingram CA, Principal, Conroy Ross Partners brings to the Board a strong diverse business background. Ingram is an up and coming leader in the Edmonton business community. Trained as a chartered accountant, Paul has a well-established business foundation that has served him throughout his career, beginning with PricewaterhouseCoopers, then developing his broad expertise in organizations servicing heavy equipment, manufacturing experience, financial services and products, commercial real estate and energy industries.
Currently a principal with Conroy Ross Partners, Western Canada's leading business advisory, executive and professional search firm, Paul has a proven record of combining business expertise with solid leadership, planning, marketing and operational skills.
Edmonton Economic Development Corporation (EEDC) provides leadership in economic development, markets Edmonton as a must-see destination, manages the Shaw Conference Centre and Edmonton Research Park, and acts as a stakeholder in TEC Edmonton, a joint venture with the University of Alberta.
For more information about Edmonton Economic Development Corporation and the new board directors, visit http://www.edmonton.com/eedc-corporate/2544.aspx.
Media contact:
Renée Worrell
Communications Manager
Phone: 780.932.4865
About Edmonton Economic Development Corporation
Edmonton Economic Development Corporation (EEDC) provides leadership in economic development, markets Edmonton as a must-see destination, manages the Shaw Conference Centre and Edmonton Research Park, and acts as a stakeholder in TEC Edmonton, a joint venture with the University of Alberta. For more information, visit http://www.edmonton.com Learn more about Edmonton through the stories of people who've experienced it at http://www.edmontonstories.ca
###