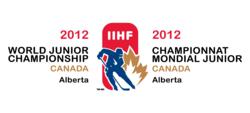 Only when you see the truckloads of gear, refreshments and equipment can you appreciate what a massive challenge it is.
Edmonton, AB (PRWEB) July 11, 2011
They've been entrusted to help Canada's greatest football event, The Grey Cup, run smoothly, and are once again the Official Mover of their home city's legendary Edmonton Eskimos.
Now Edmonton moving company Western Moving and Storage has been bestowed with another immense sports honour: Official Supplier of the 2012 IIHF World Junior Ice Hockey Championship.
"We're tremendously proud," says Western Moving President and CEO Ted LeLacheur, who, with his son Sean represent third and fourth generation LeLacheurs in the moving business. "We've always been intensely involved in our community, in sports and through the Rotary Club of Edmonton Mayfield, Edmonton Community Foundation, Edmonton Food Bank, the Salvation Army and other non-profit organizations."
Western Moving's role in the World Men's Junior Hockey Championship will be similar to what the company provided for the 2010 Grey Cup -- including consolidation, distribution and transport of equipment, volunteer material and sponsor kiosk material in Edmonton.
"With the Grey Cup, we were also in charge of the consolidation and distribution of all sponsor products and material for the Churchill Square activities plus volunteer apparel and materials," says Ted LeLacheur.
"When you see the truckloads of gear, refreshments and equipment associated with managing a major event like this, it's quite staggering," says Western Moving and Storage's Operations Manager Sean LeLacheur. "Only then can you appreciate what a massive challenge it is and why only a highly organized, technology-driven business can balance all the logistics."
It's a tremendous commitment and requires long hours of work by Western Moving and Storage. One might wonder why the company steps forward to take on such sponsorships again and again.
Ted LeLacheur is quick to share his personal motivation. "Western Moving and Storage and its employees are huge fans of hockey and other local sports. Sponsorship of events like the World Junior Hockey Championship is a unique opportunity to be closer to the action and create a sense of involvement and teamwork among all our employees."
Of course the burning question: does the Official Mover get to attend the Junior Hockey World Championship that sold out instantly?
"We did manage to get our hands on some tickets to games in Edmonton and Calgary," says Sean LeLacheur with an irrepressible grin. So all the commitment, hard work and long hours may in fact bring a few priceless benefits.
For more information, please contact Ted LeLacheur at (780) 454-6683.
# # #